It's Saturday September 18, 2021

Dock Quote: "The loneliness you...
News From The Village Updated Almost Daily
Upcoming Events
Meet the man and his boats. The Story
The 20th Anniversary. The Story
Scheduled to begin Summer 2022. The Story
Marine weather all in one place. The Story
Artists' Reception, Sept 4, 2-5p. The Story
Local knowledge required. The Story
Meet librarian Caitlin Kuhn. The Story
Prepping on the water. Captain's Blog
Sailing through the rain. The Story
51 years of watermelon with the Bonds. The Story
August 2021 Town Board Meeting. The Story
August Artists of the Month @ Village Gallery. The Story
Just the first two used to be inevitable. Captain's Blog
ODC's annual hot air event. The Story
From Croaker to Flounder. The Story
Singers (and dancers) come out to play. The Story
Locally grown rice and seafood is the attraction. The Story
Paperwork: federal and/or state?. Captain's Blog
Artist, Dreamer, Caretaker, Curmudgeon. The Story
Gentleman, Father, Mr. Fixit. The Story
June Town Board Meeting. The Story
Silospalooza 2021. The Story
Fulfilling a dream. The Story
Staying clear of restricted waters. The Story
Fireworks, parades, and community support. The Story
Studio space, gallery, art education. The Story
Be someone nicer. Captain's Blog
Town Board Meeting May 2021. The Story
Vacancy leaves space for recommendations. Letters To The Editor
Outside the limits. Letters To The Editor
Dancing under the big white tent. The Story
Treasure hunting in the yard sales of Oriental. The Story
A change in the law helps clear the waters. The Story
Will become part of a mid-Atlantic group of boatyards. The Story
Yard Sale Map & Information. The Story
Join an event or DIY. Letters To The Editor
The multi faceted business finds the right new owners. The Story
Scooters were trouble in Raleigh. Letters To The Editor
Turtles on the move. Letters To The Editor
2nd Annual Classic Car Poker Run. The Story
Town Board Meeting April 2021. The Story
Dragon Burn 2021. The Story
Few things are certain, except death, taxes and going aground. Captain's Blog
Bigfoot Slough Water Depths Too Shallow for Larger Ferries. The Story
A spiritual leader with four legs. Pet Of The Month
PCFLO now has their own space. The Story
The five(ish) knots you should know. Captain's Blog
OUMC prayer station. The Story
Small sailboats compete on Oriental's creeks… the Greens Creek Challenge is today.
(file photo from the 2019 event)
Friday September 17, 2021
5:11p That disturbance off our coast has just been declared a storm – but no worries. Tropical Storm Odette is 250 miles offshore of Norfolk, with a path that keeps the storm away and at sea.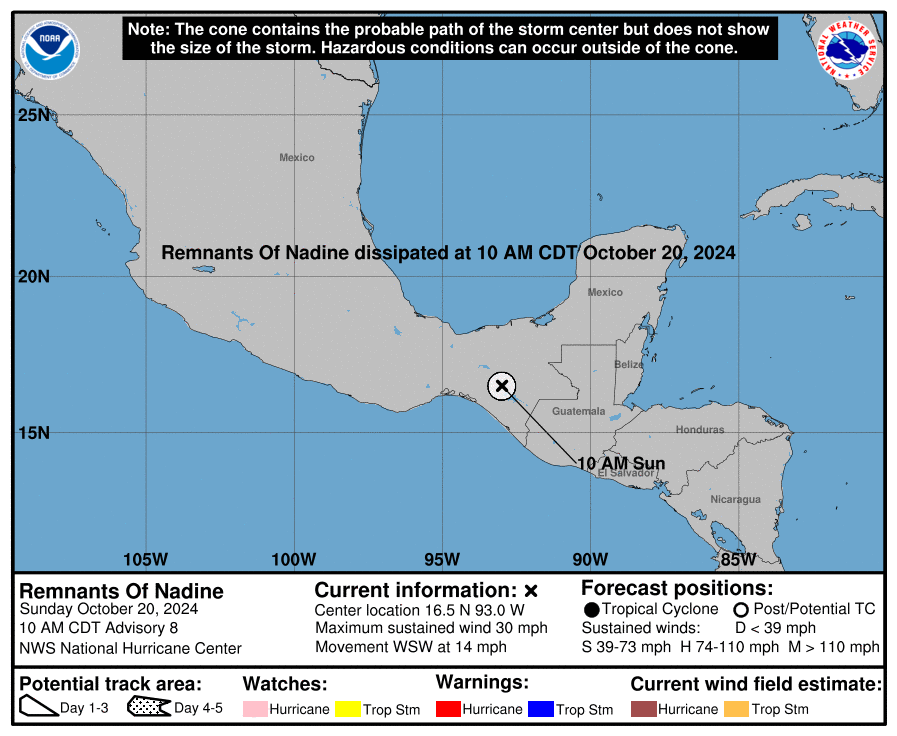 • Tropical Storm Odette Tracking Chart
• Hurricane Center
The GOES East satellite view:

Thursday September 16, 2021
1:48p Wax and watercolors, and a Plastiquarium. ArtWorks Oriental opens its new exhibit, 'The Reluctant Welcoming of Fall' on Friday night, 5-7p, with a wine and cheese reception. New work, and new artists are on display in the ArtWorks gallery.
Saturday, ArtWorks hosts artists and author David Edgar as he teaches a workshop on sculpture using plastic bottles.
Students learn basic engineering techniques for creating their own 'plastiquarium' designs, and explore environmental science. Teachers in Pamlico County Schools can get continuing Education Credits for attending the course.
8:44a Oriental celebrates 90 years of the amazing (and ongoing) life of one of its citizens. If you see Tom Lathrop Friday, share a Happy Birthday.
Few have accomplished what Tom has in his 90 years. Meet Tom Lathrop, right here.
Wednesday September 15, 2021
2:53p Saturday marked the 20th anniversary of the September 11th attacks. Oriental's Fire Station 19 honored the fallen with a fire department tradition.
1:39p You have the best German potato salad recipe. You know it. Your family and friends know it. Now it's time all of Oriental knows it.
Bring your potentially award winning German potato salad to the Ol' Front Porch Music Festival Oktoberfest fundraiser this Saturday, September 18, 4p at New Village Brewery. You could be crowned German Potato Salad King/Queen.
Even if you don't like potato salad, you can show up for Jim Kellenberger's grilled brats. Jill & Shane Harris provide live music in the beer garden. All for a $10 donation to the Ol' Front Porch Music Festival fundraiser.
7:49a Tuesday's hungry caterpillars have found food. From Darlene Marquart:
Oriental is amazing! We have residents who are helping Caterpillars and Monarchs thrive. I have received some milkweed plants. The caterpillars are eating and growing by the minute.
The caterpillars in action:

Mostly sunny today, high in the mid 80s. Small chance of rain later today.
• Oriental NC Forecast
• TownDock.net Radar
• Neuse River Marine Forecast
• Pamlico Sound Marine Forecast
Tuesday September 14, 2021
10:52a Cherry Branch – Minnesott Beach Ferry has both boats back in service. View the regular schedule here or check the links on the right hand side of TownDock's front page for "Ferry Schedule".
9:48a These are Monarch butterfly caterpillars. And they are hungry.
Oriental resident Darlene Marquart is trying to feed them so they survive (and become butterflies). It turns out Monarch caterpillars are fussy eaters – they only really like one thing: Milkweed.
So Darlene is searching for Milkweed. If there is any in your yard and you're willing to share with the hungry Monarchs-in-the-making, contact Darlene at 214-454-5909.
9:27a Cherry Point – Minnesott Beach Ferry is a one-boat operation this morning. From Cherry Branch Ferry:
MV Baum is out of service with a problem with her rescue boat.
We will be running one boat from Cherry Branch at 0930, 1030 and 1130. From Minnesott Beach at 0900, 1000, and 1100.
Monday September 13, 2021
8:47a This Saturday, sailors hunt a rubber chicken hidden in the creeks beyond the Oriental Bridge.
The Greens Creek Challenge welcomes small boats, 20 ft and under to take part in a 27 year tradition. Launch from Bow To Stern on Smith Creek.
Need a small boat? You can rent one. Register here.
Take a look at previous Challenges:
• Greens Creek Challenge 2019
• Greens Creek Challenge 2018
Sunny and near 90 today. SW winds at 10 mph.
Saturday September 11, 2021
6:37p Big Jim Kohler is at the Brewery tonight until 8p. Meraki Mediterranean Kafe is serving on site.
9:34a This morning's honoring of the National Moment of Silence by Oriental's Fire Department included the Striking of the Four Fives – a fire department tradition where the fire bell is rung four times, five strikes of the bell each time.
Safety Officer Fred Edel was chosen to ring the bell on SPVFD's 1950s La France Fire Engine. Edel is a former Fire Chief who served on Long Island. Edel was working, and lost friends, during the 9/11 attacks.
Today in town, Nautical Wheelers hosts a trunk/fashion show in Oriental at 11a. The resident artists of ArtWorks teach fabric dyeing from 10a-1p.
Looking for what else is going on in Oriental? It's all in What's Happening..
8:34 Hodges Street is closed to traffic until around 9a. Station 19 Fire Station is on Hodges Street. Today is the 20th Anniversary of the 9/11 attacks. The SVPFD will honor the National Moment of Silence at 8:46a.
Friday September 10, 2021
3:40p Live music tonight in Oriental: At New Village Brewery, The Dust Parade, 6-8p. Over at The Red Rooster, Brant Island Strings plays, starting at 7p.
Saturday South Pamlico Volunteer Fire Department invites the community to participate in a National Moment of Silence, observed at 8:46a in Oriental on Hodges Street, near the town dock. At Artworks Saturday learn Shibori dyeing and marbling techniques for cloth, from 10a – 1p. At Nautical Wheelers Saturday they host a Sympli Clothing Trunk Show, starting at 11a.
8:51a Rejoice in weekend weather with hints of autumn: Sunny & low 80s today and Saturday, mid 80s Sunday.
On the Neuse 10-15 knots today, 5-10 Saturday, and a calm 5 knots Sunday.
8:35a Yesterday Hurricane Larry passed just east of Bermuda. The storm is hauling a#$ north… Saturday Larry will deliver hurricane force winds to Newfoundland.
Elsewhere in tropical-storm-land, Storm Mindy has fizzled out. There is a tropical wave (a storm brewing) at the African coast. There are no useful early models yet on this (there should be later today or Saturday). At the moment this tropical wave is the key thing to be aware of on the tropical Atlantic.
Thursday September 9, 2021
1:56p Dawson's Creek Bridge is scheduled to be replaced beginning next summer.
The good news – we get a new bridge. The bad news – a detour while the bridge is being constructed. For those commuting to Minnesott Beach ferry from Oriental, your regular route is going to change.
11:14a Town will see hundreds of cyclists riding through town Saturday for Bike MS New Bern – an event to raise money for multiple sclerosis. The 75 mile and 100 mile routes both stop over at Lou Mac Park.
Oriental's Julia Tingle (right, at the 2018 Thanksgiving Bike Ride) participates every year. Here is Julia's fundraising page.
10:37a Saturday is the 20th Anniversary of the 9/11 attacks. Oriental's Fire Station 19 – the South Pamlico Volunteer Fire Department – will drive their trucks and emergency vehicles to Hodges St. and park in front of the harbor around 8:30a.
There, they will salute the fallen by ringing the bell for the firefighters lost on 9/11, observing the National Moment of Silence at 8:46a, and with the playing of Taps from The Bean porch. A ceremonial flag, flown over the site of the crash of Flight 93 in Pennsylvania, will fly at half mast from the town dock for the day.
Orange construction cones will line Hodges along the harbor to keep vehicles from parking there prior to 8:30a. Hodges will be temporarily closed from S. Water Street to Wall Street during that time.
Early morning brought a little over an inch and a half of rain. There's a chance of more rain today – "showers likely with a chance of thunderstorms later today." Temps are forecast to reach mid 80s.
Wednesday September 8, 2021
6:35p Tropical Storm Mindy has formed on the Gulf. Mindy is about to make landfall at the Florida Panhandle, then after an overland route re-emerge on the Atlantic near the GA/FL border. There Mindy, as a downgraded tropical depression, will head east on the Atlantic, forecast to stay away from our coast.
• Tropical Storm Mindy Tracking Chart
• Tropical Storm Mindy Forecasters Discussion
• Tropical Storm Mindy Public Advisory
• Hurricane Center
9:23a Partly sunny today and high near 90. Very small chance of showers (20%) today, though Wednesday has the potential to make up for it – 70% chance of rain tomorrow.
TownDock now has a sister site, focused entirely on marine weather. Created and published from downtown Oriental, the site is national in scope, covering the US east & west coasts, and the Gulf.
For example, here's a snapshot of the marine forecast page for Charleston Harbor:
Tides, winds, marine weather (and more) all on one site. Find out more about MarineWeather.net.
Tuesday September 7, 2021
8:28a This morning is the monthly Oriental Town Board meeting, now underway (it started at 8a). For decades meetings have been on Tuesday nights at 7p, however in June the board voted to hold meetings in the morning instead of the evening for a six month trial period.
8:15a A chance of rain today through Thursday, then a clear & dry weekend is ahead.
As the days get shorter, the Wednesday Night Sail has moved up the start time to 5:30p.
8:08a Hurricane Larry has Category 3, 120mph winds. Fortunately, those winds are mostly staying out at sea. The storm will pass about 180 miles east of Bermuda on Thursday. That is far away enough that the island nation is expected to see tropical storm conditions, but not hurricane level force.
While Larry is passing about 800 miles east, it has far reaching impact. There are warnings of dangerous surf and rip currents announced for NC beaches this week.
• Hurricane Larry Tracking Chart
• Hurricane Larry Forecasters Discussion
• Hurricane Larry Public Advisory
On the Gulf Invest 91 is heading for the Florida Panhandle. It could become a tropical storm system after it reaches Atlantic waters later this week.
Monday September 6, 2021
9:49a The Neuse Sailing Association (NSA) Shrimperoo – a dinner with shrimp, sides, and musical accompaniment for NSA members & the public – has been cancelled.
Originally scheduled for Saturday, September 11, the event has been cancelled due to concerns about COVID.
9:21a Tomorrow there are two Board of Commissioner meetings: the first for the Town of Oriental at its new time of 8a and the second for Pamlico County at 7p.
Oriental's Board of Commissioners will hear about a Special Use Permit for a Short Term Rental at 404 Main Street and a solution for the street end signage will be presented by Commissioner David White and the Tourism Board.
County Commissioners will listen to reports on Broad Band and Housing Grants.
View both agendas here:
• Town of Oriental Agenda
• Pamlico County Agenda
Sunny and high near 90. On the Neuse, W winds 10 to 15 kts, becoming SW at 5-10 kts this afternoon.
• Oriental NC Forecast
• Neuse River Marine Forecast
• Pamlico Sound Marine Forecast
• Hurricane Center
New Classifieds:
Dog Found on Janeiro Road
2019 EL310 Embrace Travel Trailer $27,000
Found Small Bag On 1st Street In The Village
Two 2000 lb winches
Marine electric stove/oven looks unused
Spinnaker Point Waterfront Lot on Smith Creek
Items for sale
1/2x4x8 Used OSB Plywood
1987 Catalina 30
Rise & Shine Morning Yoga
Recent cover photos:
See
more cover photos...