It's Saturday July 31, 2021

Dock Quote: "Hope is like...
News From The Village Updated Almost Daily
Neuse River at Oriental Water Levels
Level graph updates from NOAA have been unreliable. So readers will have Oriental water level information, TownDock is manually creating Oriental water level graphs. Updated Saturday July 31, 8:33a.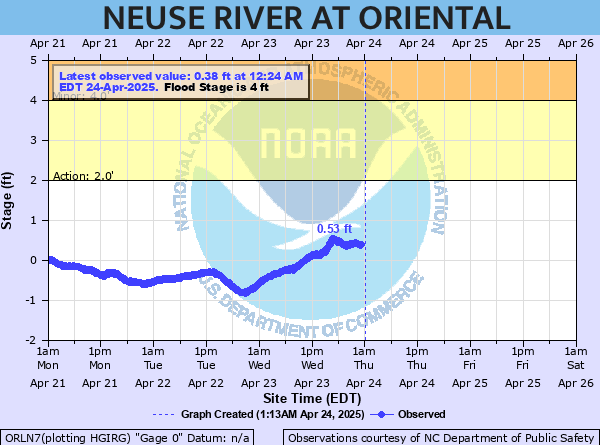 NC coast water level gauges:
email this page
|
back to top
Dock Quote:
Hope is like the...
Recent Stories:
• Dragon's Breath Regatta 2021
• Flounder Festival 2021
• Gospel, Blues & Rockin' BBQ
• Heirloom Rice Brings Chefs to Pamlico County