It's Thursday September 24, 2020

Dock Quote: "An idealist is...
News From The Village Updated Almost Daily
Neuse River at Oriental Water Levels
This gauge was destroyed (along with the Lou Mac park pier) by Hurricane Florence on Sept 14, 2018. The data feed is finally back as of Sept 24, 2020.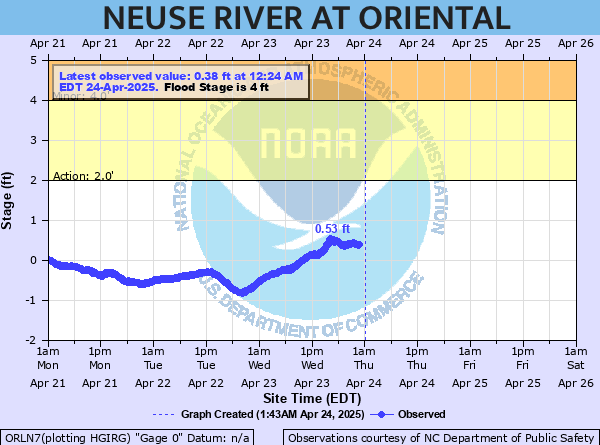 NC coast water level gauges:
email this page
|
back to top
Dock Quote:
An idealist is...
Recent Stories:
• Pamlico County November Election Information
• A Walk on Styrontown Beach
• Old Theater's Got Talent
• What's Next For Oriental's Recreation Park?