It's Saturday January 18, 2020

Dock Quote: "Be yourself; everyone...
News From The Village Updated Almost Daily
Neuse River at Oriental Water Levels
This gauge is not operating - it was destroyed by Hurricane Florence. The Lou Mac Park pier has been rebuilt (where the gauge is located.) The gauge was expected to return sometime in July 2019. It didn't. We're waiting too.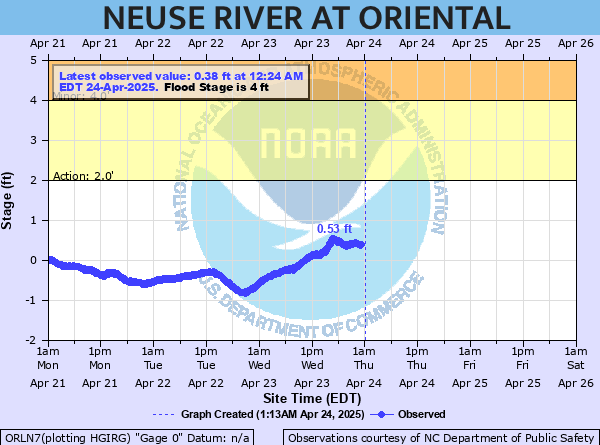 NC coast water level gauges:
email this page
|
back to top
Web Cams:
Columns:
Guides:
Community:
Etc:
Dock Quote:
Be yourself...
Recent Stories:
• Todd Cox Receives 2019 Doc Hyde Award
• New Minnesott Town Board Revisits Golf Club Purchase
• New Fire Insurance Rating for Oriental
• Town Board Meeting January 2020