It's Friday March 22, 2019

Dock Quote: "There is nothing...
News From The Village Updated Almost Daily
Neuse River at Oriental Water Levels
This gauge is not operating - it was destroyed by Hurricane Florence. The gauge will be restored after the Lou Mac Park pier is repaired. No ETA yet.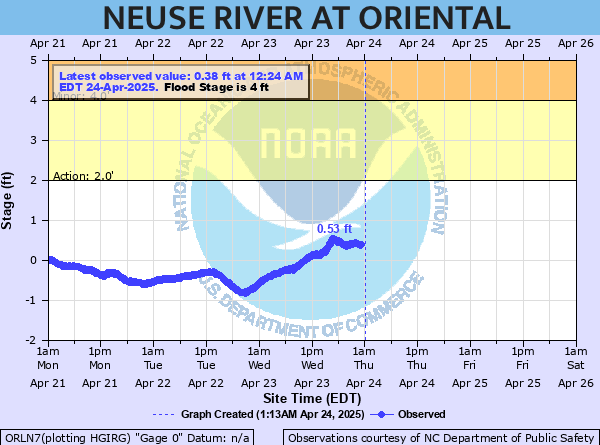 NC coast water level gauges:
email this page
|
back to top