It's Friday March 22, 2019

Dock Quote: "I hate storms,...
Dredging $Funds
Upcoming Events
21 Performers Invade The Porches Of Oriental. The Story
Board asks Cycle NC for cooperation, repair contracts to be awarded. The Story
Toucan's Clam Chowder Takes 1st Place. The Story
Town, County officials meet with NCDOT. The Story
Help Pamlico High Math Teacher win $10,000 for her school. The Story
Adventurers marry on the town dock. The Story
Captain John Rahm Tells The Story. Guest Columnist
Childhood Story Returns as a Children's Book. The Story
A pig and a dragon meet on Hodges St.. The Story
The pier could have a dock. Letters To The Editor
Dog personality in a cat's body. Pet Of The Month
Oriental's favorite beasts dance. Drawing The Town
Dragon burned for the Arts. The Story
"I've always felt like a boat was my first home". The Shipping News
Bidding begins on pier and Whittaker Point projects. The Story
Trimarans, power boats, and two Army Landing Craft. The Story
Traditions and a fresh start. The Story
Oriental's spiritual guide. The Story
Oriental's Dragon Needs A Present. The Story
'Nautical Christmas' in Oriental. The Story
Have a Nautical Christmas. The Story
Speed limit 45 to 35 on Broad, South Ave update. The Story
New grant brings total to $1.5 Million. The Story
The List of Area Non-Profits That Could Use Your Donation. The Story
An Oriental tradition continues. The Story
Burn some calories before the big meal. Drawing The Town
Coast Guard briefly boosts boat. The Story
Your creative ideas wanted. The Story
Giving back to Oriental. The Story
Hurricane repairs underway, but they'll take a while. The Story
Home is a small, engineless sailboat. The Shipping News
Foul weather doesn't stop the show. The Story
$3,000 raised and 3rd time's the charm. The Story
Rebuilding for 2019. The Story
Hurricane placed sailboat. Drawing The Town
Storm tossed boat returned to the water. The Story
The show must go on. The Story
What's goin' on at the Pig? It's the Billy Flockhart Piggly Wiggly update. Get some popcorn and click that video.
Friday March 22, 2019
11:02a Lois Moye is the Pamlico teacher nominated to be a NC School Hero. Today she has reached over 10,000 votes. She is running between #10 and and #13 state wide (competing with teachers in areas with a much higher population.)
If she can get enough online votes, she and Pamlico High will each get $10,000. That $ is destined to bring in needed calculators for the school. Vote by clicking that blue button at right.
FYI, you can vote every day, and you can vote more than once every day as long as it is with a different device (with your laptop and phone for example.)
7:29a Saturday is Arbor Day, a holiday in which individuals and groups are encouraged to plant trees. It is celebrated all over the world.
That includes our town.
Oriental's excellent Tree Board is having both a Planting & Pruning Workshop, followed by a tree planting celebration.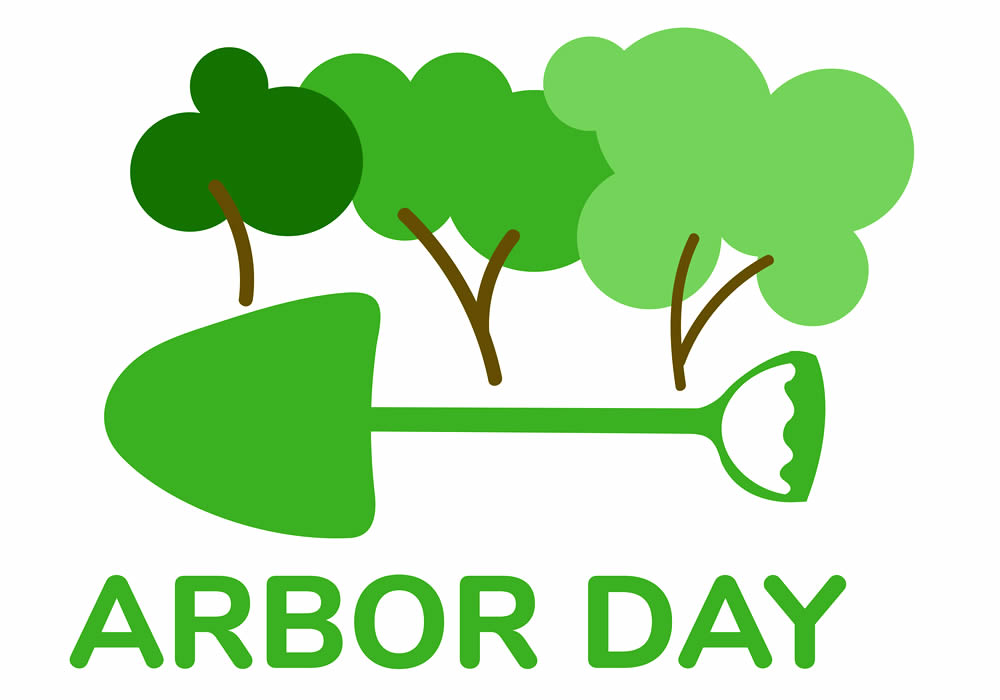 The workshop is at 10a. The tree planting is at 11a. It's all at Lupton Park, at Mildred and Third Ave. The workshop will show you how to "train trees to be structurally sound, storm resistant shade trees." That "tree training" includes how to select and plant a tree to insure survival and a long life. For example, despite widespread tree damage from Hurricane Florence, very few "trained trees" in town were damaged or lost.
The workshop will be led by Oriental's award winning Tree Idol – Bob Miller. Saturday, March 23. Arbor Day. You're invited.
7:02a Look out there. It's dry. A sunny clear mid 60s day is ahead.
All that nice dry air is part of a cold front. That cold front comes with a deal. That deal is called wind.
On the Neuse 15 To 25 knots with gusts To 30 knots. A Small Craft Advisory starts at 10a this morning and continues through tonight.
Those brisk winds and that Small Craft Advisory continues through Saturday morning on the Pamlico Sound.
Thursday March 21, 2019
4:55p If you are singing nun material, tonight is your night.
4:31p The latest Piglet Video Update is online – see above. If you'd like to share the Billymania use this link.
12:55p If you see brewmeister Frank Bacon today, it's Happy Birthday time.
We've right at one inch of precipitation (1.03 inches for detail geeks) from yesterday & today's rain. Sunshine and mid 60s returns tomorrow.
6:20a Wet and a little cold this morning. Temps will stay in the low 60s The rain is likely to stick around until this afternoon.
The Ol' Front Porch Music Festival announces their headliners and the lineup for 2019. There are some new faces in the crowd like Chatham Rabbits and Into the Fog. Hooverville, Cane Mill Road, and a few others are returning for the second time. Local favorites, like The Gospel Ensemble, Salty Paws, and Harbor Sounds will be there, too. Read about the 2019 Ol' Front Porch Music Festival here.
Wednesday March 20, 2019
4:09p It's the first day of New Village Brewery's new schedule. They're open five days a week beginning Wednesdays at 3p. New brews and a birthday party (without cake) are on the schedule.
11:44a The Pig has deals on filet mignon steaks and boneless pork roast, as well as fresh fruit and vegetables. Check out the weekly deals here.
Have you voted for Lois and Pamlico High School today? You can vote over here.
8:47a Cycle NC may be coming to town next year. Commissioners spoke with former Cycle NC president Chuck Hobgood at March's Town Board Meeting. Commissioners also asked for the public's help – to take a quick survey from the NC Department of Environmental Quality about hazard mitigation. The survey, Cycle NC discussion, award of Hurricane Florence repair contracts, and more from the meeting can be found here.
6:49a It's the first day of Spring. Supposedly. A high of 55 today with a 70% chance of rain may make you think otherwise. But it is the Spring Equinox, one of two days a year when the day and night are almost the same length. For a while, the days will get longer and the nights shorter.
In Oriental, that means more light to sail. You have just over a week to prepare your boat and your crew for the return, on March 27, of Wednesday Night Sailing. Every Wednesday, boats and crews meet at marker #1SC for a casual race. For those new to racing, it means the opportunity to learn and participate in a race start sequence.
Today, Prime Time offers a new learning experience. Prime Time hosts Dementia Live, an interactive event that gives participants a heightened awareness of the challenges facing those who live with dementia. Sessions are 30 minutes, between 1 – 4p, and registration is required.
Tuesday March 19, 2019
11:47a Hodges Street was clear this morning. Northeast winds, peaking at 27 mph at 9:17a, have changed that. A look at the HarborCam captures the result.
Marine Weather on the Neuse shows Northeast winds at 15-20 knots through Wednesday.
On the Pamlico Sound, the marine weather forecast is NE 20-25 knots with a small craft advisory through Wednesday morning.
9:03a Spring birding classes start today. Birding is a big deal around here; Oriental is a designated bird sanctuary. And those birding classes happen in Winter and Spring, through Pamlico Community College.
Last winter, the town was inundated with Killdeer, Woodcock, and Wilson's Snipe.
PCC offers continuing education courses year round. Their schedule of classes, including learning to play Golf and Bridge or becoming a Phlebotomy Tech, is all in What's Happening.
Monday March 18, 2019
3:18p It's said the Lord works in mysterious ways.
And thus, theatrical blessings may be upon us.
This Thursday are auditions for Nunsense. It will involve singing nuns.
As frightening as it may sound, you might be one of those singing nuns.
To find out, show up Thursday night @ 6:30p at the Old Theater for auditions. More about the play here.
2:55p Even though one of the chowders bravely combined lobster and Boston pork butt, it was classic clam chowder that won the day. Check out the 2019 Chowder Cook-Off.
10:39a There are more local Globe Girdlers:
I would also like to share that Howard and Ros Cheetham are nearing completion of their 3-year circumnavigation from Oriental, NC. They should be back this spring!
Website here:
mistolog.wordpress.com
Paul Griffin
Commodore, Neuse Sailing Association
9:34a Re circumnavigation (see below) Doug Sligh writes in:
I think there are a few more Oriental people to add to the list:
• Sarah Goodnight – She gave birth in South Africa during her circumnavigation.
• Chuck Lee is a Pamlico native (Chuck and Leslie Cameron circumnavigated.)
I am sure there are others.
8:02a Sunday had Irish song, corned beef and a few dark brews consumed in town.
It also had talk of sailing & circumnavigation. Holly Martin spoke at Town Hall, much about her life growing up with a sailing family, but also about her plans to begin a circumnavigation in the next few weeks. She will be departing from Oriental (and returning we hope, unknown years in the future.)
It also prompted Oriental resident (and sailor/boatbuilder) Tom Lathrop to point out there have been a few circumnavigation stories with a degree of Oriental and/or Pamlico roots. Bernie Harberts literally started at the town dock in 1998, returning 5 years later. Ed Boden moved to Pamlico County, prompted by Carla and Graham Byrnes, friends he'd met while sailing around the world. Graham & Carla themselves circumnavigated. Jim Brown circumnavigated.
Some TownDock circumnavigation related links:
• Seabird Lands Back In Oriental
• Ed Boden, 1927-2012
• Boat Designer And Teacher Graham Byrnes Honored
• Graham Byrnes With Ed Boden And Jim Brown
• Holly Martin And SV Gecko
Sunday March 17, 2019
12:08p Lois Moye. NC School Teacher Hero Contender. Have you voted for Lois yet today?
If you see Sailcraft Service's Mike Pawlikowski today… it's Happy Birthday time.
8:27a Holly Martin was raised on a boat. Now, the 27 year old solo sailor plans to begin a circumnavigation later this month.
TownDock did a story on Holly and her sailing life recently.
Today, Holly will speak about her sailing plans at Town Hall @ 3p. You're invited.
Frank Murphy brings his Irish music to New Village Brewery this afternoon from 2:30 til 4:30p. FYI, today is the first Sunday the brewery is open this year. For the warmer months, the brewery is now open 5 days a week: Wed & Thu 3-9p, Fri & Sat Noon-10p, Sun 2-6p.
Over at M&Ms Cafe it's Corned Beef and Cabbage on the menu, all day… 11a til closing.
The day started out cold. Overnight the low was 38… we're forecast for upper 50s (mayyyybe 60) and mixed clouds & sun today.
Saturday March 16, 2019
4:52p Woo hoo! Pamlico County High School Hurricanes Girls Basketball are the 1A State Champions. They defeated East Surry in the 1A state title game this afternoon 62-55.
It's the third-straight year the Lady Canes played for the championship. The first two times they came back in 2nd place. But not today. They are the 2019 State Champions.
11:31 Yeah, it's cloudy. But still dry. Clear skies are forecast to return late this afternoon or early evening.
8:14a We are down to the last few days of winter. And they are great days. Sunshine & 60 today. The days are forecast to stay dry & mid 50s to near 60 now through Wednesday.
You can't complain about an empty dance card today. There's chowder to be consumed (and judged.) Coffee brewing lessons. A sailing safety seminar. Wine to be tasted. Plates of corned beef and cabbage.
Check it all out in What's Happening.
Friday March 15, 2019
3:57p Whoaaa, Nelly. It is breezy out there. The Oriental Weather Station recorded a 35 mph wind peak this afternoon.
3:20p What's for dinner tonight? The NEST Cafe food truck is at New Village Brewery now through 7p. The brewery also has live music on tap for both Saturday & Sunday. Sunday dinner? M&Ms Cafe is serving up Corned Beef n Cabbage for St Pats starting Sunday at 11a and all day.
It's breezy out there… gusts to 25 knots and a Small Craft Advisory til 9p tonight on the Neuse.
Another $500 added to the dredging fund this week. Now $84,490 collected.
2:16p NCDOT has proposed replacing two bridges on Highway 55, both between Bayboro and Oriental. Getting that done may involve closing existing bridges and at least one temporary bridge. That has raised some concerns. Here's the story.
9:45a Tonight is Friday Flicks at the Old Theater. Going In Style… Morgan Freeman, Michael Caine and Alan Arkin. A preview:

8:48a If you haven't voted for teacher Lois Moye yet today… go ahead and get that done. FYI, you can vote more than once (with your laptop and phone for example.) It all helps get some $ for new calculators at the school.
The first day of spring is next week… Wed March 20. But today is feeling pretty spring~ish. Sunshine and mid 70s. The weekend stays clear and sunny but gets cooler. Saturday 60, Sunday high just mid 50s.
Check out those weekly specials at The Piglet.
Thursday March 14, 2019
11:35a Tonight there is a bridge replacement meeting in Bayboro. NCDOT is proposing to replace two bridges along Hwy 55 between Stonewall and Bayboro: Bridge No. 36 over the South Prong Bay River and Bridge No. 37 over Alligator Creek.
From NCDOT:
NCDOT
will host a public meeting March 14 from 4 – 7 p.m. in the Commissioner's Meeting Room in the Pamlico County Courthouse Annex at 202 Main Street in Bayboro. Area residents are welcome to come during these times to get information, ask questions and talk with
NCDOT
representatives. There will not be a formal presentation. The comments and information received will be taken into consideration as work develops with the project.
Representatives from the county and from Oriental have asked for construction of a temporary bridge between Oriental and Bayboro during construction of the new bridge, in order to retain access between the two areas. Otherwise, traffic will need to be rerouted to Hwy 306 to reach town.
The meeting is in the Commissioner's Meeting Room, Pamlico County Courthouse Annex, 202 Main Street, Bayboro.
9:19a
There's a lot going on in Oriental this weekend: contests, tastings, seminars, and St. Patrick's Day celebrations.
New Village Brewery releases two new brews of their own: Red Beard Brown Ale and a new single hop ale, and live music throughout the weekend. Going in Style is the Friday Flicks movie for March.
Croakertown Coffee talks Aeropress brewing starting at 9a Saturday. This week's Winter Sailing Seminar is given by the Coast Guard and is all about USCG Inspections/Safety At Sea. It's also Saturday, beginning at 9a. Shipping News alum Holly Martin is at Town Hall, Sunday at 3p to talk about her boat (the Danish designed Grinde 27) and her circumnavigation plans.
The Oriental Women's Club holds their annual Chowder Cookoff on Saturday, 11a-1p. St. Peter the Fisherman holds their St. Patrick's Day dinner on Saturday, March 16. It's a ticketed event and often sells out quickly. Nautical Wheelers has a wine tasting at their Oriental store on Saturday, at 3 & 4p.
Sunday, St. Patrick's Day, M&M's Cafe serves corned beef and cabbage from 11a to close.
Wednesday March 13, 2019
12:31p Town Manager Diane Miller writes in with an update on one of Oriental's long-term projects:
Work has begun at Whittaker Point – coring and surveying and such.
The Engineering firm is out there- Brian Rubino and crew. This is where they would determine compatibility with any soil/sand that we may be allowed to add and also the makeup determines how it will hold the rock. The depth will tell us where the ledge is.

Engineering company Quible & Associates at work on Whittaker Point.
This is the first step in restoring Whittaker Point, the spit of land that protects Whittaker Creek and that has been eroding. The town estimates Hurricane Florence took an additional 20 feet of shoreline. Environmental groups working with the town advised them to quickly drop rock outside the point to preserve what was left, before another storm hits.
Oriental has received several million dollars in grant money to restore the point over the next three years.
10:37a Have you voted for Ms. Moye today? The numbers are climbing but she and Pamlico High School still need more if they're going to make it into the top 10. Read more about the math teacher, her efforts to get $10,000 for Pamlico High School, and how to vote right here.
7:33a It's the last day of the Friends of the Library Book Sale. The library is open from 9a-8p today and $5 gets you a bag of books.
Temps will top out in the low 60s today, but will warm up into the 70s for Thursday and Friday. Clear skies and east winds up to 10 mph today.
New Classifieds:
MOVING----HOUSEHOLD FURNITURE FOR SALE
Trawler or Motor Yacht for Charter
2003 Compac 25
1997 Beneteau Oceanis 40 Center Cockpit
Waterfront 3BR/2BA in Buccaneer Bay
2008 Toyota Camry Hybrid for sale
Mercury 9.9 long shaft $1000
Toto wants to go to his Kansas
Mercury RIB and Torqueedo outboard
Construction Framers Needed
Recent cover photos:
See
more cover photos...
Web Cams: