It's Monday December 11, 2023

Dock Quote: "Sometimes it's a...
News From The Village Updated Almost Daily
Upcoming Events
Two new Commissioners & legal questions about liaison position. The Story
What's happening, where and when. The Story
Gallery Founder Judy Wayland Writes In. The Story
Dr. Jim Ross retires. The Story
500 wheels and a flock of turkeys. The Story
Area Non-Profits That Could Use Your Donations. The Story
How you can help out or join in. The Story
Journalist, NPR Reporter, Rock DJ, Gardener, Wife & Friend. The Story
Adventure seeker & loving father. The Story
Price, Roe, Litzenberger, Overcash, Crosser elected. The Story
The candidates up for election Nov 7. The Story
A ring-tailed crew member not seen before. The Shipping News
$2.159 million raised so far. The Story
The Whittaker Creek Channel. Letters To The Editor
A salute from across the pond. Letters To The Editor
The 2023 Chili Cookoff. The Story
Chili Cookoff Success. Letters To The Editor
The 2023 Oriental Classic Car Show. The Story
Why I am running for Oriental Town Commissioner. Letters To The Editor
The 2023 Oriental Cup Regatta. The Story
Sailor, Singer, Community Volunteer. The Story
How to vote in the November municipal elections. The Story
Ol' Front Porch Music Festival 2023. The Story
From the Ol' Front Porch Music Festival Board. Letters To The Editor
October 2023 Town Board Meeting. The Story
Getting that License. Captain's Blog
9 kinds of boats. Only one rubber chicken.. The Story
Birthdays, the Polar Plunge, and a Public Forum on Paving. The Story
Travel cat with a leash. Pet Of The Month
Rosenwald School makes the list. The Story
Music fans brave the heat. The Story
Hundreds Come Out For A Summer Tradition. The Story
"I'm just so devastated". Letters To The Editor
Traveler, Mother, Volunteer, Musician. The Story
Webster shows Woodies how it's done. The Story
Warm ocean temps could feed hurricanes. The Story
No chickens, but record setting fish. The Story
Thanks to the community. Letters To The Editor
Piggly Wiggly Party. The Story
Different year, same fight. The Story
Should the Town Join the Distressed?. The Story
43 years of Croaker Celebration. The Story
Educator, entrepreneur, family man. The Story
A cruising boat that's a family member. The Shipping News
The right prep makes for a calmer storm. Captain's Blog
Tracking The Fundraising Progress. The Story
Special Thanks. Letters To The Editor
Budget passes without funding roads. The Story
Just a few miles away makes a difference. Midday yesterday in Oriental and most of the county, it was cloudy and rainy. Just a few miles south at the Cherry Branch Ferry, it was a different scene.
Monday December 11, 2023
9:26a The cheekily named One-off Book Club convenes today for the fourth time.
You can join them at M&Ms at 11a for the continuing discussion on Life Worth Living. No need to have read the book, all are welcome to join.
More than a little rain and wind last night brought temps down this morning. It was 70 Sunday evening. This morning, it was 43. Today's high is around 50 with nighttime lows near 30. NW winds 10 – 15 mph with gusts up to 25.
There's a small craft advisory in effect until 1p this afternoon on the Neuse. NW winds at 20-25 knots, gusts up to 30.
• Oriental NC Forecast
• Neuse River Marine Forecast
• Pamlico Sound Marine Forecast
• Neuse River at Oriental Water Level Gauge
• TownDock streams NOAA Weather Radio Online
Sunday December 10, 2023
10:14a It may be Sunday, but the folks at Nautical Wheelers have 7 day a week energy. From Bill Wheeler:
Rain or Shine, Wine Tasting with Andy Woolger is this afternoon at 2-3 pm in Oriental, then 4 pm at New Bern. Some folks have asked if it would be cancelled for bad weather. The Tasting will go on. These will be the last tastings with Andy for 2023.

New arrivals to NC, 3 from  Wildeberg Terroirs Winery, voted best winery in S Africa for two years, 2 from Tim Hillock and Shiner Red from Pasarene Winery.
Saturday December 9, 2023
10:18a It's warm. 64 degrees at this writing, with a high near 70 forecast.
It's a bit warmer than Santa is used to, but he's still coming. Today.
Santa and a bunch of Christmas(eee) entrants will all flow down Broad and Hodgses Streets… the Spirit Of Christmas parade starts at 1p.
The Spirit Of Christmas Saturday schedule is here.
• Oriental NC Forecast
• Neuse River Marine Forecast
• Pamlico Sound Marine Forecast
• Weather Radar
Friday December 8, 2023
3:45p Spirit Of Christmas is underway. Luminaria will light the way alongside key roads tonight.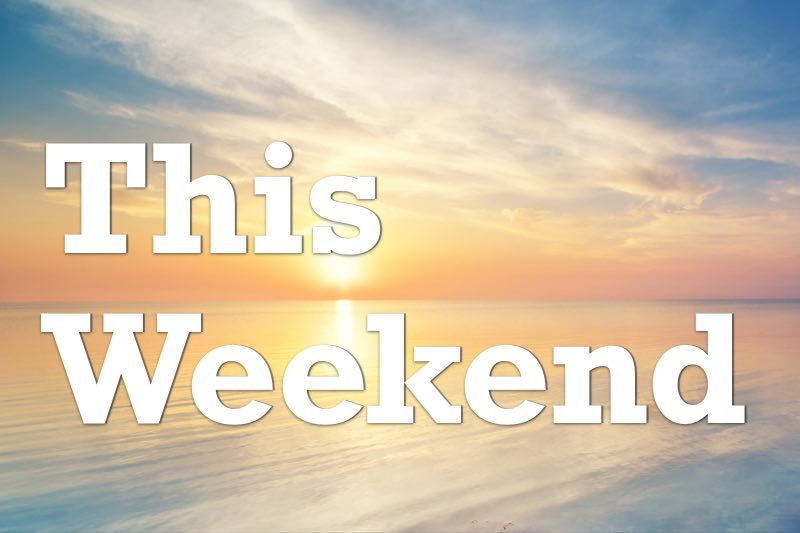 The New Bern Yacht Club is visiting – lighting up the harbor with decorated yachts. At 5p the Lighted Kayak parade and lighting of the Christmas Star at the harbor.
7p tonight Pamlico Chorale Performs at the Oriental United Methodist Church. 7:30p is Holiday Lip Sync at The Silos.
Saturday 1p is the Spirit Of Christmas parade. It's all in What's Happening.
1:20p Newly elected Commissioners were sworn in at Tuesday's monthly Board meeting. Here's the report.
Thursday December 7, 2023
4:37p The Spirit of Christmas begins tonight.
Meta Jones lights the Tree of Names and Lights at Lou Mac Park, and the Pamlico Chorale sings carols in the park.
It's happening at 5:30p by the waterfront.
Find out what else is going on this weekend in The Spirit of Christmas Schedule.
9:49a There's a public notice included with your Town of Oriental water bill this month. It might seem a bit alarming at first glance.
Is something wrong with your drinking water? Well, no. It's a bureaucracy thing.
On the notice is a hand-written note from Public Works Director Andrew Cox explaining what happened. It's good information for the state department that monitors Oriental's water quality, but for residents it may not mean much.
Town Manager Diane Miller explained what happened at the Tuesday Town Board Meeting:
We got a notice of violation because our water sample bottles broke in the process of testing. They can't be sent in plastic bottles because it's likely that they leach chemicals from the plastic. So they have to go in glass. And because that sample could not be processed, we are in violation for not meeting the deadline to have them a good sample.
That's all. A broken bottle during testing.
No contaminants were found in the drinking water.
A new sample has been sent to the lab.
Wednesday December 6, 2023
11:14a The Spirit of Christmas Schedule is here.
Two notable changes:
• The winners of the Light Up Oriental contest will be announced Friday night at the star lighting on Hodges Street, instead of Thursday night at the Tree of Names & Lights ceremony.
• There is no Christmas Cantata at The First Baptist Church on Hodges Street this year. Instead, stop by Saturday for snacks, home-baked goods, and a Community Blessing on Saturday. Details for both are in the Spirit of Christmas Schedule.
The Live Nativity on Saturday afternoon is still in need of a few youngsters to fill out the ranks. From Children's Theater director Yolanda Cristiani:
We still need a Joseph, Angel Gabriel, and of course as many shepherd and angels who want to come. Nonspeaking roles are available. Last rehearsals are Thursday, 4:30-5:30p, and Friday 4:15-5:15p.
Contact Yolanda Cristiani at 1996ctw@gmail.com or just show up at the last few rehearsals. There's still time to join the Spirit of Christmas parade and help out with the town luminaria.
Tuesday December 5, 2023
1:57p Looking for that Spirit of Christmas Schedule? The full details are coming.
Until then, here's the executive summary:
Wednesday, December 6:
• Last day of judging for the Light Up Oriental decorating contest.
Thursday, December 7:
• Lighting of the Tree of Names and Lights in Lou Mac Park around 5p, including carols with the Pamlico Chorale.
Friday, December 8:
• Luminaries deployed around town
• Oriental Business Open Houses
• Lighted Engineless Flotilla in the Harbor ~ 5p
• Lighting of Christmas Star at the Harbor ~ 5:15p
• Light Up Oriental decorating contest winners announced
• Holiday Lip Sync at 8p at The Silos
A lighted Oriental harbor during the Spirit of Christmas 2017.
Saturday, December 9:
• Breakfast with Santa at Brantley's
• Kid's free gingerbread house decorating at Brantley's
• Jingle Bell Fun Run at 10a
• Business Open Houses
• Christmas Parade at 1p
• Holt's Chapel Community Center Celebration at 2p
• Hot Chocolate at the Sargent Boat House at 3p
• Live Nativity at 3:30p
There's still time to sign up, help out, or get involved.
10:43a This morning's Town Board meeting saw a change in the Board of Commissioners.
Commissioners Sandy Winfrey and David White did not run in the last election, ending their time on the Board. Mayor Belangia presented both with plaques for their service.
Sworn in were returning Commissioners Charlie Overcash, Allen Price, and Frank Roe, along with newly elected Commissioners Breena Litzenberger and Bonnie Crosser.
The new Board discussed Auxiliary Board liaison assignments, a potential future change in meeting times, and moved several agenda items to their next regular board meeting in February.
A full report is coming.
Monday December 4, 2023
10:59a There's a parade this coming weekend. The Spirit of Christmas parade, Saturday Dec 9 at 1p.
Parade Master Paul Fairbanks is here with a message for creative readers like you:
Visit or call Village Hardware, or sign up online at this link to enter yourself, your friends, your trailer or golf cart in the Spirit of Christmas Parade. Parade Master Paul will be in touch.
Sunday December 3, 2023
The Spirit of Christmas is coming.
First up: the Light up Oriental decorating contest. Judging begins tomorrow and winners are announced Friday evening at the kayak flotilla and star lighting on Hodges Street.
All things Spirit of Christmas can be found here.
Friday December 1, 2023
2:50p The end of an era – as a phrase it may seem cliché. But in this instance, it fits.
Since 2009 Village Gallery has provided a beautiful and active location for artists to show their work. It's been a key part of Oriental.
Later this month, that will come to an end. Gallery founder and owner Judy Wayland writes in with more.
Thursday November 30, 2023
10:34a Today is the last day of the 2023 hurricane season – it officially runs from June 1 through Nov 31. This year was kind re hurricanes – most storms stayed out mid-Atlantic.
Only one hurricane made a US landfall this year – Hurricane Idalia – arriving as a category 3 storm Aug. 30 at the Florida panhandle. (After an overland route, it rained on us.)
Locally, Tropical Storm Ophelia visited Sept 23, making landfall near Emerald Isle. We got wind & rain, but nothing too memorable.
Here are all the storms of 2023 on one graphic (note all the Atlantic only tracks):
Wednesday November 29, 2023
12:16p Dr. Jim Ross has served Pamlico Community College as president since 2016. During his tenure, the college has won national awards and added key new programs.
9:56a It's nearly December.
Need to get a jumpstart on your holiday spirit? Friday evening may provide.
The Pamlico Community Band performs an hour-long program of holiday favorites Friday, Dec 1. There's no fee to get in – just bring your holiday cheer to St. Peter the Fisherman Catholic Church at 7:30p.
Last night, temps dipped down to 26. Today high is forecast to get to the mid 40s, then drop back down to near 30 tonight. Warmer weather is predicted tomorrow: a high in the mid 50s, rising to the mid 60s by the weekend.
Tuesday November 28, 2023
4:40p Turkey costumes. Turkey feathers.
It was the 2023 Turkey Pedal – right here.
10:17a It's the holiday season of getting – and giving.
While making out your lists this year, consider the nearby non-profits that help out locally. Those that have a direct impact on the community.
If you're giving this year, give locally.
High today near 50. If you have sensitive plants – or boats – we're going well below freezing tonight.
It's forecast to be in the mid-twenties overnight. Northwest winds at 10-15 mph (with gusts up to 25mph) will add to the chill.
Overnight lows are expected to rise later this week – up to the mid 50s.
• Oriental NC Forecast
• Neuse River Marine Forecast
• Pamlico Sound Marine Forecast
• Weather Radar
Monday November 27, 2023
4:41p Over 500 wheels. Crisp air. Sunshine. It's become an Oriental tradition: The Annual Thanksgiving morning Turkey Pedal.
Thanksgiving 2023 was the highest attended ever, some 250 riders. TownDock's Video crew was there:
9:59a Spirit of Christmas is right around the corner. What is the Spirit of Christmas?
During the second weekend in December, Oriental goes all out for the holidays with a parade, seasonal lights, decorating contests, flotillas, a tree & a star lighting, and business open houses.
It's driven by volunteers and those who want to make the season special.
Find out what's coming – and how you can join in or help out with the 2023 Spirit of Christmas.
Thursday November 23, 2023
8:17a Happy Thanksgiving Day dear reader.
Sunny. Dry. Today's high might reach 60.
See ya out there for a bike ride.
Word is, you forgot to get apple cider and sweet potatoes. The Piglet is open today til 1p to save your reputation.
New Classifieds:
Windrider 17 Trimaran with trailer
40-45 ft Deep Water Slips Winter Special
Carolina Cradle
RV Towable 2015 Chevy Malibui
Honda 5hp Outboard - SOLD
Wellness Kitchen Mats
Bernina Used Sewing machine #1630
Folding Winch Handle
Photo equipment, scanner, more
Professional, responsible caregiver/companion
Sail Repair Oriental, NC
Allison Sails and Canvas
Recent cover photos:
See
more cover photos...