It's Monday January 20, 2020

Dock Quote: "If you're gonna...
News From The Village Updated Almost Daily
Upcoming Events
An Award To The Person Who Enhances Sailing In Oriental. The Story
Golf course purchase back in play. The Story
Effective February 1, 2020. The Story
Whittaker Creek updates, Brewery SUP, Mobile Licensing cut. The Story
Hope Clinic co-founder, Hospice chaplain. The Story
EV America. The Shipping News
2020 Instead of Football Regatta. The Story
A tradition rekindled. The Story
Drums, Dragons, and a lucky new year. The Story
Oriental's Dragon Needs A Present. The Story
...when we were docking our boat. Captain's Blog
Brand ambassadors, exemplary employees. Pet Of The Month
Channel Now At 8 Feet. The Story
Rain delay doesn't stop Spirit of Christmas. The Story
What's happening, where and when. The Story
Commissioners sworn in, public hearing set. The Story
The List of Area Non-Profits That Could Use Your Donation. The Story
85 cyclists, 173 wheels, total gears unknown. The Story
A closer drive than the mountains. The Story
Dog on the run. Pet Of The Month
Add Some Spring To Your Life. Captain's Blog
Helping seniors age in place. The Story
A canceled hearing and lower rates. The Story
Price, Barrow, White, Simmons, Overcash, Belangia Elected. The Story
Election day is Nov 5. Letters To The Editor
Five candidates for election Tues Nov 5. The Story
9 chilis, 340 tasters, over $3,000 raised for the Old Theater. The Story
Oils, creme, even dog treats. The Story
Sprites and Jaguars, an Indian and a Handyman. The Story
Return To Your Slip Without Calling The Insurance Company. Captain's Blog
Short term rental and sign ban. The Story
Wanderers and Rabbits, Bluegrass and Jazz. The Story
Harborfest puts Children front and center. The Story
Memorial Service Sunday Sept 29. The Story
North Carolina Senior Games. The Story
Support of charitable missions honored. The Story
2016-2019. The Story
Relaunch of an Oriental tradition. The Story
It's the Energizer Grace. Grace Evans turned 90 a few days ago… more than a few villagers came out to celebrate. Story coming…
Monday January 20, 2020
8:36a High wind overnight was just after 12:30: 25mph. Over the last 24 hours, the temps have dropped nearly 30 degrees: from the lows 60s at 8a yesterday to the low 30s today.
Slightly warmer weather is ahead in the week; temps will warm up to the low 60s again by Friday.
Beginning this Wednesday, Prime Time is hosting a series of seminars to help plan for the future. Jan 22 at 2p is the first session: Intro to Advance Care Planning, An Inter-Active Experience. Attendees do not have to attend every seminar, but are encouraged to register for the first one.
Sunday January 19, 2020
6:38a It's 62 degrees at this writing… and that is expected to also be today's high. A strong cold front moves across eastern NC today. Cold temps will then stay with us through mid week.
By this afternoon temps will dip into the 50s, with tonight's low 29, and Monday's high only reaching about 40.
Friday January 17, 2020
4:07p GPS. Electronics. We get used to relying on them navigating at sea.
What if it wasn't available? Would you be able to use those mysterious old bronze things stowed in your nav station? That's the subject of Saturday's Sailing Seminar, 9:30a at Town Hall. It's free, and you're invited.
11:55a What's for lunch? The Nest Cafe Food truck is serving at New Village Brewery from noon til 7:30p. Hoagies, burgers, and polish sausage. Click here for the menu.
9:02a It's Friday Flicks tonight at the Old Theater…. showing is the 2018 Clint Eastwood film The Mule:

Showtime 7p. Tickets just $6, and that includes your popcorn.
8:20a It was almost disturbingly warm earlier this week. Today, it's back to January. Clear, dry and a high just reaching the mid 40s. Low tonight may just sneak below freezing.
For over two decades the Doc Hyde Award has saluted the person that did the most to enhance sailing in Oriental in the past year. The 22nd annual award has been presented to Todd Cox – here's the story.
Thursday January 16, 2020
12:34p Last August, around 100 people in Minnesott Beach attended their Town Board Meeting.
On that agenda: the purchase of the Minnesott Beach and Golf and Country Club. While there was overwhelming support from the gathered crowd, the Board did not vote for the purchase.
Tuesday night, the issue was back on the table and in front of a Town Board with two newly elected members. Read the report here.
11:47a If you see Will Wagoner about town, congratulations are in order. Today is his 34th anniversary with Deaton Yacht Service.
Over the course of three decades, Will, also called Wag, has been a rigger at Deaton's. He started as a worker in the yard, and began learning rigging under Ralph Deaton. He's worked on the rigging of hundreds of boats (total number unknown).
Will 'Wag' Wagoner.
Wednesday January 15, 2020
3:01p Planning for Cycle NC is underway. April 24-26, over 1,500 cyclists will arrive in town and call Oriental home for the weekend.
An event this size takes months of planning and collaboration. That's why representatives, including Cycle NC Ride Director and North Carolina Amateur Sports Vice-President Chip Hofler, will be at tomorrow's Tourism Board Meeting at Town Hall at 8:15a.
From Tourism Board member Carol Mabe:
There will be critical discussion to finalize routes, rest areas and other details for the event.
It is very important that representatives from all groups interested in working rest areas attend as well as all others who will be involved in any aspect of the event attend this critical planning meeting.
1:58p
South Pamlico Volunteer Fire Department received an upgraded fire insurance rating in October, which could mean good things for your insurance.
The new rate goes into effect February 1, 2020. Though the North Carolina Rate Bureau has been made aware of the rate change by the office of the Supervisor of Inspections, Fire Chief Mike Guzzo said, "some insurance companies may require the insured supply proof."
Click here to read about the new rate and to download the new Insurance Rating documents.
8:29a The next few days are rain free; partly sunny today and clearing to sunny on Friday. Mid 60s today and mid 50s tonight, but overnight lows will sink into the mid to low 30s Thursday and Friday.
The Planning Board has been discussing a solar ordinance for Oriental. At today's meeting, they'll go over the language and progress of the ordinance. A public hearing has been set for ordinance at the February Town Board Meeting.
There's also a special use permit request for the demolition and reconstruction of New Village Brewery's garage.
The Planning Board meets at Town Hall in the large board room at 3p. Read the Jan 15 meeting draft agenda here.
Tuesday January 14, 2020
10:44a Grace Evans first visited Oriental in 1960 – 60 years ago. Today Grace turns 90. Grace has enough spirit and energy to teach a 20 year old how to be young. If you see Grace today… a spirited Happy Birthday would be appropriate.
10:22a Another day when the fog doesn't lift. It looks like British weather, imported in from an old black & white movie.
As much as it may appear cool out, it isn't. Cloudy and a high near 70 today.
On the Neuse a dense fog advisory until 7p, but the fog really isn't dense. It's just there, but visibility appears OK for navigation.
Monday January 13, 2020
2:37p Missing a set of car keys? They might be at Town Hall:

A set of keys, including car keys, was turned in to Town Hall today. Please come in to identify those M-Th, 8-4, Fr 8-3.
Town Hall is at the corner of Broad and Church Streets.
1:44p Rainy, gray, and foggy with a chance of afternoon and evening thunderstorms. That's the forecast for today and tomorrow, with more rain likely on Saturday.
Not the best weather for sailing, but fine weather for a sailing seminar.
Now through March, Oriental's sailing clubs – the Sailing Club of Oriental, the Neuse Sailing Association, and the Oriental Dinghy Club – present a new sailing themed seminar every Saturday.
This Saturday, it's "No GPS! Now what?" by Capt. John Rahm. Seminars begin at 9:30a at Oriental Town Hall. They're free and open to the public.
Future Winter Sailing Seminar topics are: Risk Management Onboard, Diesel Maintenance, Sail Trim, and Navigating Local Waters.
7:40a The ferry may be running (see below) but there is significant fog on the Neuse this morning. Usually it burns off by about 9a. Not today. The Neuse marine forecast includes this: Dense Fog Advisory In Effect Until 7pm EST This Evening.
• Neuse River Marine Forecast
• Oriental NC Weather Forecast
4:59a From Sue Kinner at Cherry Branch-Minnesott Beach Ferry:

We
ARE
running. There's still heavy fog on the highways, but the wind is clearing the fog on the River and we are on schedule and on time. Come ride with us.
Sunday January 12, 2020
8:03a Winds have been calming a bit this morning. They peaked overnight – 39 mph at 2a – now just in the teens. From the Oriental Weather Station, watching the barometer & winds:

click image for the big view
TownDock's web cams showing some low water views. The sandbar at the edge of the Pecan Grove channel is in full view. From PecanCam: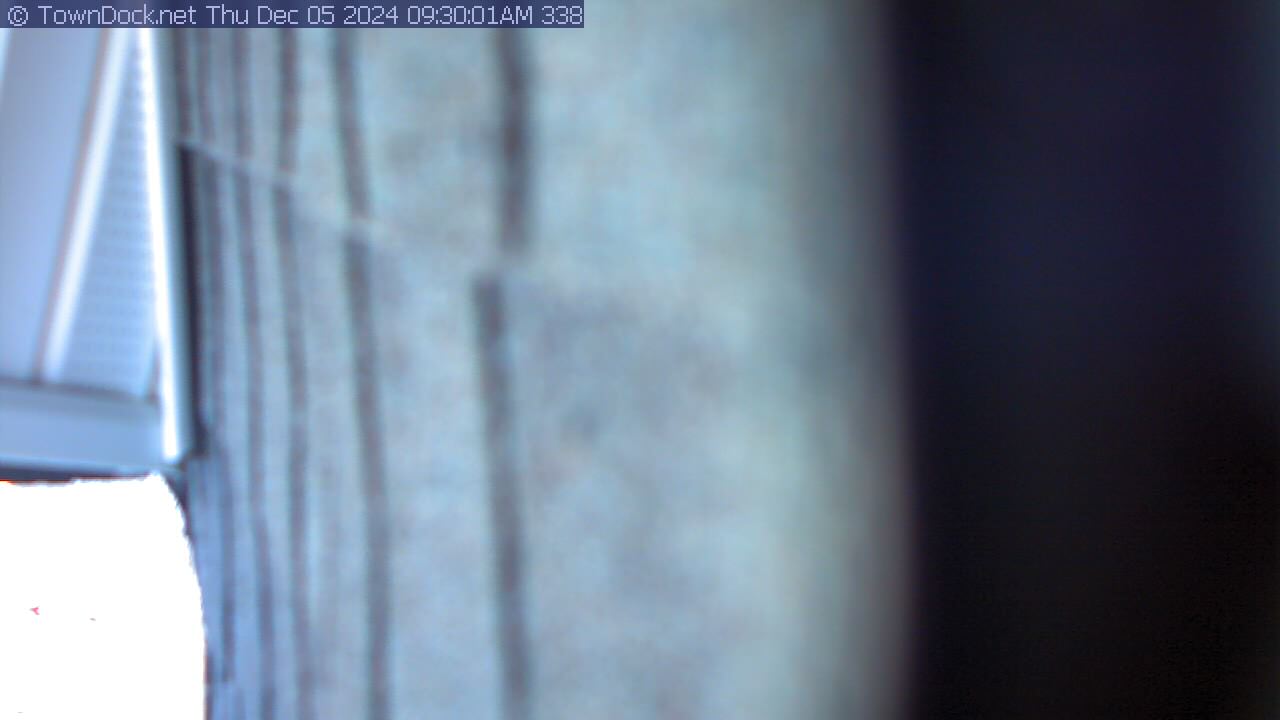 Friday January 10, 2020
1:24p If you see Laura Turgeon (of artist & sail repair fame) today – it's happy Birthday day.
9:24a An update on Whittaker Creek dredging, plus some rebuilding at New Village Brewery. These were among the subjects at Tuesday's Town Meeting – here's the report.
9:01a Warmth (along with clouds) has returned. Yesterday reached a low of 36…. today's high is forecast to be near 70.


click image for the big view
Thursday January 9, 2020
10:10a Nancy Huff passed away Jan 1. Her funeral and memorial service is this Saturday, 11am, at Trinity United Methodist Church in New Bern.
More about Nancy's life is at this link.
8:34a Hope Clinic is helping Cycle NC cyclists find a place to stay. They need your help:
Cycle NC has agreed to partner with Hope Clinic to find local housing for riders, and will in exchange provides funds for Hope Clinic's work. This was done with great success in 2014 and 2017 and raised more than $13,000 for Hope Clinic's programs in 2017.
This is how it works. Hope Clinic is asking supporters who live closest to the main staging of the event (downtown Oriental) to donate one or two rooms in their home – or even an entire house – to house cyclers. The cyclers pay Hope Clinic a per room, per night fee for use of the room; suggested donation is $100/night for up to 2 people.
Cycle NC is April 24-26, 2020 with most participants looking for accommodations for 3 nights: Thursday, Friday, and Saturday. Those who are willing to provide rooms need only supply a clean room, bathroom, sheets and towels for their guests. Rooms close to the waterfront are great, but many cyclers don't mind staying in surrounding areas.
If you can help, submit your information online at this link: Cycle NC Home Host Program.
Wednesday January 8, 2020
2:56p A fishing vessel named Papa's Girl sank in the Pamlico Sound last night. A News & Observer article identifies this as Papa's Girl out of Oriental. It's not that Papa's Girl.
A call to Point Pride Seafood has confirmed it is not their vessel. This Papa's Girl is a 43' wooden vessel built in 1975 out of Englehard, NC.
The vessel that went down had four crew aboard. Two were rescued by the Coast Guard after receiving a distress signal and taken to a hospital in Elizabeth City. Both had hypothermia and one was pronounced dead at the hospital. A search continues for the missing crew.
2:04p EV America visited Oriental at Christmas. Her design was inspired by an 1850s steamboat. Her interior was built with architectural salvage from the last 300 years. Check out the story here.
9:50a There is a dentist in Oriental. With a birthday. If you see Elizabeth Cordes today, it's Happy Birthday time.
9:46a Oriental's History Museum is looking for a little help with their upcoming exhibition.
Oriental's History Museum is mounting a special exhibit on February 1 about World War One. Do you have any photos, letters or memorabilia that you would be willing to lend to the museum for this exhibit? Contact us at
museum@dockline.net
6:27a The ferry is out of service this morning. From Sue Kinner at Cherry Branch Ferry:
We have discovered a leaking pipe on Kinnakeet and will not be able to run her. We will be missing the 0615 from Cherry Branch and the 0645 from Minnesott this morning. We should have the Neuse on line to make the rest of the day's schedule.
Tuesday January 7, 2020
Serious winds today… a wind peak hit 38mph at 2:05p today.
The Neuse marine forecast says SW winds 15 To 25 knots, gusts to 30 this afternoon. The reality is even a bit more brisk. It is forecast to calm down to about 15 knots tonight, 10-15 Wednesday.
• Oriental NC Weather Forecast
• Neuse River Marine Forecast
• Pamlico Sound Marine Forecast
A TownDock.net reader who lives across the river from Oriental reports a mooring can that floated in to his dock. Paul Valco says it is about 4 ft in diameter. Here is what it looks like:

If this is yours, contact Paul via email: pvalko963@gmail.com.
Tonight is the first town meeting for 2020, 7p, Town Hall.
Web Cams:
Columns:
Guides:
Community:
Etc:
New Classifieds:
Medicare Questions
Perkins 4.154 diesel for sale $3000.00
1988 Catalina 34 MkI
New 6X6 Atrium Window
RN Needed
2005 BMW Z4 3.0l (84,000 miles) - $9,900
Water View with Community Dock and Ramp
P&H Capella 173 British Sea Kayak - $1950
Waterfront Home
For sale Cape Dory 25 recent refit
Recent cover photos:
See
more cover photos...
Web Cams: