It's Sunday October 25, 2020

Dock Quote: "If you're playing...
News From The Village Updated Almost Daily
• NOAA Weather Radio
• Weather Radar
• Hurricane Center
• COVID-19 Data
• Hurricane Epsilon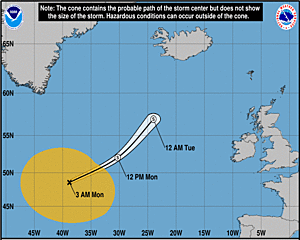 • Trop Depression 28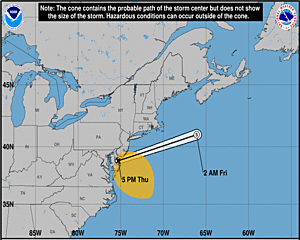 Upcoming Events
October 2020 Town Board Meeting. The Story
Submit by November 2, 2020. The Story
Folk art goes for a ride. The Story
Pirate Jam returns. The Story
Part 1 - Everyone has them. Captain's Blog
Sample Ballot, Voting Deadlines, How and When to Vote. The Story
What the high water left behind. The Story
Time to show off. The Story
Take the survey. The Story
Town Board Meeting September 2020. The Story
Jeff Styron in his own words. The Story
Spartina and Annie. The Shipping News
Brand-new classrooms raise the bar. The Story
Emerging aftereffects of COVID-19. Guest Columnist
Life aboard SV Søhund. The Shipping News
From philosophy to motorcycles to The Bean porch. The Story
COVID Testing Proposed at August 2020 Town Board Meeting. The Story
Marinas and boat yards prep for the storm. The Story
The right prep makes for a calmer storm. Captain's Blog
Motherhood just isn't for everyone. Pet Of The Month
If it sounds too good to be true, it probably is. The Story
What is it? How do we get it?. Guest Columnist
But the dental team stays. The Story
Sailors beware. Captain's Blog
Supporting a beloved town. Letters To The Editor
Safety drills on a river crossing. The Story
Don't steal political signs. Letters To The Editor
Chainsaw artist. The Story
Wild and dangerous animals banned in the village. The Story
Community spread and a sharp rise in case numbers. Guest Columnist
Town Board Meeting July 2020. The Story
124 days and 5 hospitals later - home in Oriental. The Story
Sunfish and FJs, Lasers and a Vanguard. The Story
What happens when we cough, sneeze, talk, and sing. Guest Columnist
Cast your vote. The Story
An Ol' Front Porch Music Festival board member explains. Letters To The Editor
Unanimous Board Vote Cancels Event Due To Covid-19 Virus Concerns. The Story
New symptoms & when to get help. Guest Columnist
Canine embraces new retail career. Pet Of The Month
Governor Cooper cites increased levels of COVID-19 hospitilizations. The Story
Provision Co. Revives Oriental Tradition. The Story
The heart & soul of the Inland Waterway Treasure Company. The Story
Two old roofs come down. The Story
Reducing risk at sea. Captain's Blog
New Brewery has to fix century old roof. The Story
Cherry Branch / Minnesott Beach Ferry On Increased Schedule. The Story
Artist, educator, beloved wife. The Story
It's Spirit Of Independence, July 3 & 4. The Story
A painting by Marlene Miller. Today Pamlico Arts hosts a celebration of the life and artwork of Marlene Miller, from 2 – 4p at The Silos restaurant and the Red Rooster (behind The Silos).
Saturday October 24, 2020
5:08p One more storm – it won't be a local visitor. Invest 95 has developed into Tropical Depression Twenty-Eight. The storm is south of Cuba, and bound for the Gulf on a route that has been very familiar in 2020.
The Louisiana / Mississippi / Alabama coasts will get another tropical storm, possibly a Category 1 hurricane. Twenty-Eight is forecast to strengthen into Tropical Storm Zeta Sunday, making landfall in the Gulf Wednesday.
• Tropical Depression 28 Tracking Chart
• Tropical Depression 28 Forecasters Discussion
• Tropical Depression 28 Public Advisory
2:11 Pamlico County is now at 312 cases.
10:20a Thirty something classic cars headed out on the Poker Run this morning, starting from the Minnesott Beach Golf Club. Here's the start:
7:12a It's deep fog over Oriental this morning, but after it lifts a sunny warm day is ahead.
The TownDock web cams have the London fog view:
• HarborCam
• PecanCam
• WhittaCam
Friday October 23, 2020
2:50p Saturday promises all sunshine and upper 70s. On the water, light 5 knots winds.
• Oriental NC Forecast
• Neuse River Marine Forecast
• Pamlico Sound Marine Forecast
• Newport Morehead City NC Weather Radar
• Neuse River at Oriental Water Level Gauge
The Tasty Thai Food Truck that was scheduled to be at the brewery this afternoon has had to cancel due to a family emergency. Update – Jasmine Tasty Thai Food Truck will be at the brewery today. Pad Thai plans rejoice.
1:42p Late October… and a storm is brewing in the southern Caribbean. Invest 95 is south of Cuba, and now has a 70% chance of becoming a declared tropical system in the next 48 hours. Early models are confused: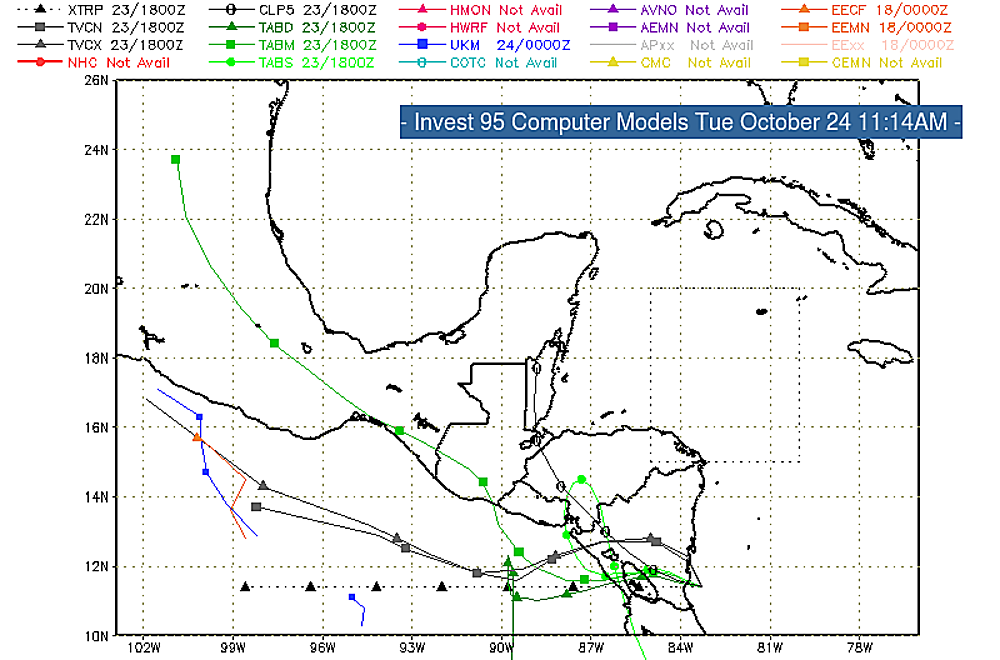 This would get the next name in the Greek Alphabet – Zeta:

Thursday October 22, 2020
4:57p Pamlico County Emergency Management now reports 307 cases. Here's the updated info.
1:55p Garland Fulcher Seafood is open today, Friday and Saturday 10a-5p. Just visit the fish shack on Hodges, or call Buddy to order for curbside pickup at 252-671-7853.
Some folks are planning to attend the Classic Car Poker Run Saturday – with more than one hand of poker going on in a car. If you want to do that – you have to register again for each person playing (which is fair as each hand could win the $). More about the Poker Run here.
8:10a PAWS normally holds a Pet Parade in March, with many of the entries in costume. While that event didn't happen this odd year, PAWS is hoping you might dress up your pet for Halloween. There's a photo contest – more details here.
Wednesday October 21, 2020
5:28p It is fortunate that Hurricane Epsilon's projected path keeps it away – the storm is now Category 3, 115 mph winds. Epsilon's track is expected to pass about 150 miles east of Bermuda, and after that take a tour of the northern Atlantic high seas.
Back here in river city – the weekend forecast is all sunshine.
1:28p Five members of the Cherry Branch / Minnesott Beach Ferry staff have tested positive for COVID-19. From NCDOT:
CHERRY
BRANCH
– The N.C. Department of Transportation has reported that five employees on the Neuse River ferry route between Cherry Branch and Minnesott Beach have tested positive for
COVID
-19.
The five employees are recovering at home under quarantine for at least 14 days. They last worked on the route Tuesday October 20. Seven other employees that were in contact with the crew have not tested positive, but are also under quarantine.
The Craven County and Pamlico County health departments and the N.C. Department of Health and Human Services have been notified of the positive tests. The M/V Neuse, which currently runs the Pamlico River route, has been cleaned extensively using
COVID
-19 procedures. The terminals at both Cherry Branch and Minnesott Beach have also been cleaned and sanitized since the positive tests. During the pandemic, all ferries have undergone frequent cleanings while in service.
Service on the Cherry Branch-Minnesott Beach ferry route has not been affected. All ferry crews are required to wear face coverings when on board, while passengers are strongly encouraged to practice social distancing and wear face coverings while on ferry decks or in passenger lounges.
Passengers who think they may have been exposed to the virus should contact their local health departments.
12:12p "Bring a broom." These are instructions one might not normally get.
But this is an invite to practice the Witche's Dance, tonight at 5:30p at the corner of First and King St. More info here.
9:32a After some spotty rain & deep clouds early this morning, a partly sunny day is with us. Highs again upper 70s / near 80. Those warm autumn temps are forecast to be with us for at least a week.
• Oriental NC Forecast
• Neuse River Marine Forecast
• Pamlico Sound Marine Forecast
• Newport Morehead City NC Weather Radar
• Neuse River at Oriental Water Level Gauge
6:44a The storm's name comes from the Greek alphabet. Now Epsilon is a hurricane – the 10th hurricane of this storm season.
Hurricane Epsilon will pass near Bermuda Thursday night, but far enough away that they should just receive Tropical Storm level conditions.
Hurricane Epsilon's forecast keeps it out in the Atlantic and away from our shores.
Here's the Epsilon view from the GOES East satellite. There's a whole lotta lightning goin' on:
Tuesday October 20, 2020
9:50a The chance of rain that was in Saturday's forecast has kindly gone away, providing an "all clear" for a couple events.
This Saturday is the 1st Annual Classic Car Poker Run. You start at Minnesott Golf & Country Club at 8:30a – getting your first card. There are then three stops around the county (another card added to your hand at each stop) – finally finishing up at the waterfront near Lou Mac park. More info here.
Marlene Miller passed away in May. This Saturday you can join friends in a celebration of her life and art. It's from 2-4p at The Silos and The Red Rooster. You're invited.
9:21a This has been similar to other recent foggy mornings: The fog seemed to lift… then came back even thicker.
Take a foggy look with the TownDock web cams:
• HarborCam
• PecanCam
• WhittaCam
After it all lifts some sun should appear this afternoon, highs trying to reach 80.
Monday October 19, 2020
2:02p Earlier today clouds were forecast to arrive tonight. They're early… the sky is now a solid cloud bank. We at least did get that mid 70s high.
11:22a And the storm system gets a name – now Tropical Storm Epsilon. Epsilon is the 5th letter of the Greek alphabet.
• Tropical Storm Epsilon Tracking Chart
• Tropical Storm Epsilon Forecasters Discussion
• Tropical Storm Epsilon Public Advisory
9:19a Tropical Depression Twenty-Seven has been declared on the Atlantic. This won't threaten the US east coast – it is forecast to stay at sea (from our perspective).
It is headed towards Bermuda, and could gain hurricane strength: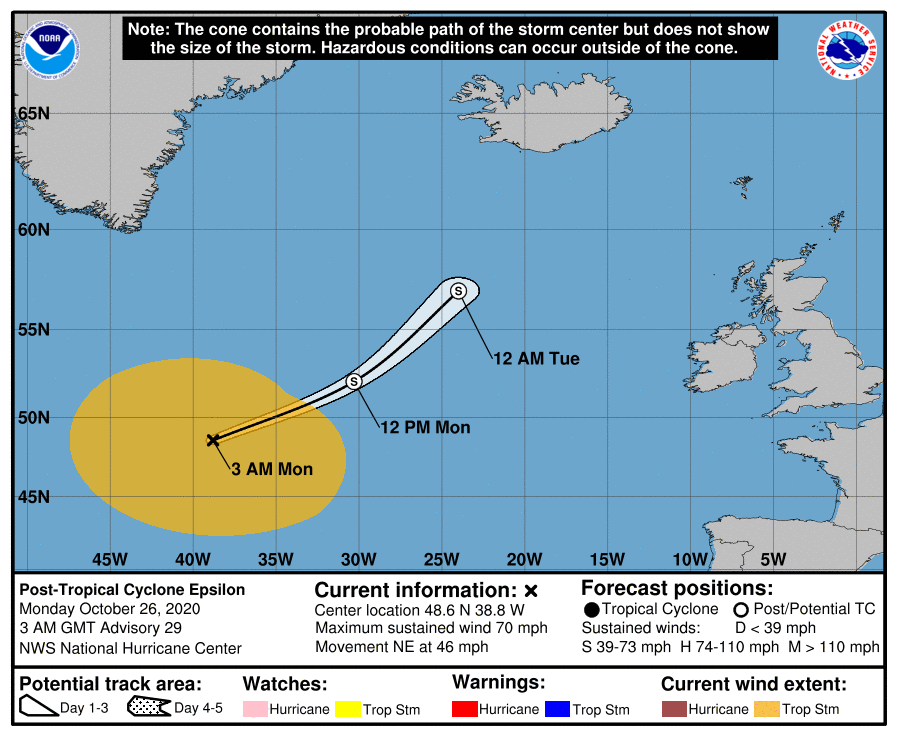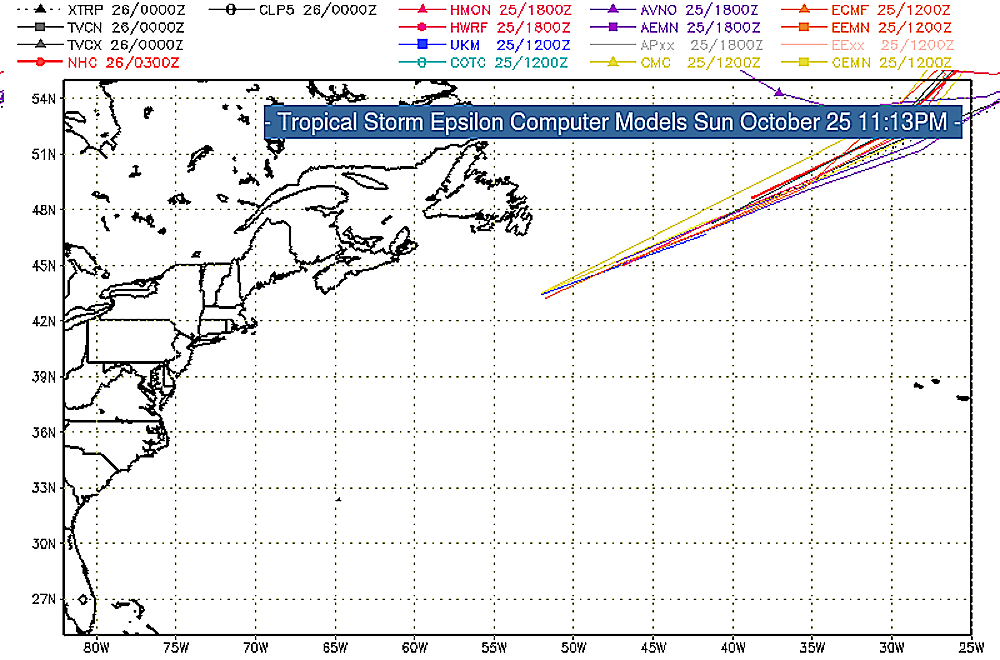 9:05a Enjoy a hint of summer…. sunny & mid 70s today, near 80 Tuesday through Friday.
Winds have become northwest, allowing water levels to begin to subside.
Sunday October 18, 2020
1:35p COVID cancelled the 2020 Oriental Classic Car Show. The Rotary crew was missing having a fall event, so they adapted.
Announcing the 1st Annual Classic Car Poker Run – this coming Saturday October 24. Details here.
12:01p With a forecast of 10-15 knot northeast winds, racing continues today on the Neuse. It is the 2nd and final day of the Oriental Cup Regatta.
Sailor Joe Mattea sent in some video from Saturday's racing. Joe explains:
This was shot aboard my Etchells, s/v September Morn'. With me was Don McGuire(at the tiller), me in the Middle (Spinnaker Trimmer) and Cole Wise (Foredeck). There were 3 other Etchells out there and about 10 other big boats.

This was on a beat from the Start (which was near one of the fisher markers a little South of Pierce Creek channel up to and around Gum Thicket Shoal gov't mark. It was really honkin' out there!
Take a look:
11:50a COVID cases in Pamlico County have reached 300.
7:03a Fifty degrees. It's been a while since it cooled down to 50, but that was the overnight low.
The Oriental Weather Station tracks the thermal trend:

A sunny 70 degree Sunday is ahead.
On the Neuse, 10-15 knot northeast winds.
Those north winds are pushing water levels up…. now almost 1.5 ft: Check the Oriental Water Level Gauge.
You can see the higher levels in the HarborCam view.
Saturday October 17, 2020
3:36p Meraki Mediterranean Kafe Food Truck is serving now til 8p at the brewery. See the menu here.
8:59a It's pretty hard not to like what Mom Nature is delivering this weekend. Sunny, dry and mid 60s today, near 70 Sunday, Monday warms to mid 70s.
That potential storm system looks like it will happen:
Showers and thunderstorms are showing some signs of organization in association with a non-tropical low pressure system located about 500 miles east-southeast of Bermuda. Continued slow development is expected, and a subtropical depression or storm is very likely to form during the next day or two while the low meanders well to the southeast of Bermuda.
• Formation chance through 48 hours…high…80 percent.
• Formation chance through 5 days…high…90 percent.
The computer models indicate it will stay offshore: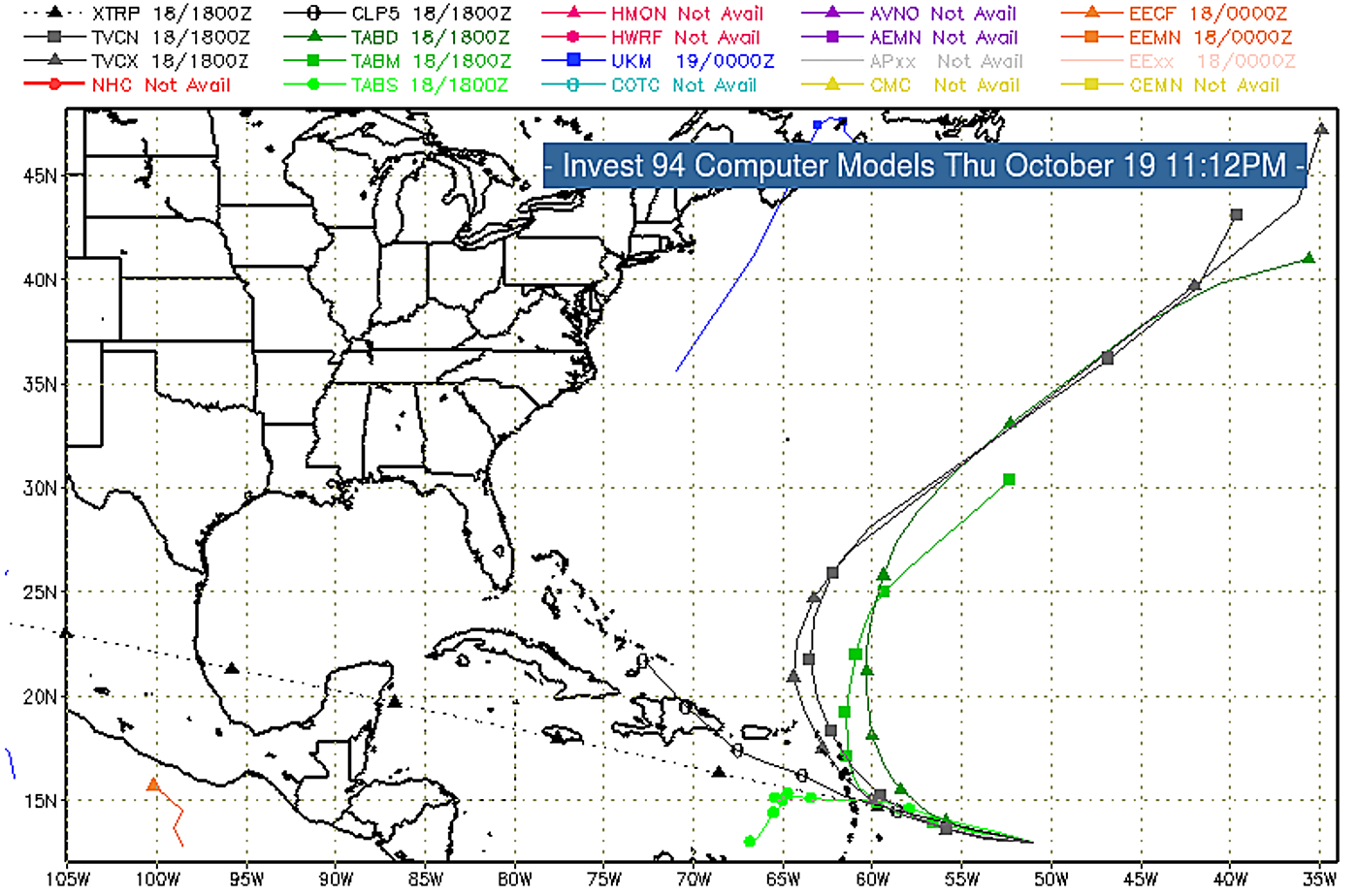 Friday October 16, 2020
5:00p Oriental's Got Talent – you now have 24 hours to get your entry in.
Oriental's got enough rain. Starting Saturday nothing but dry in the forecast.
There are now 298 COVID cases in Pamlico County.
2:29p At New Village Brewery this afternoon's food truck cancelled due to rain. The brewery is still open however, serving from 4 til 8p. Saturday a Mediterranean themed food truck is coming.
12:54p This weekend: Tonight at The Red Rooster Ken Belangia plays starting at 7p. On the water the Oriental Cup Regatta Saturday and Sunday. At Minnesott Golf & Country Club it's the PCC Foundation Golf Tournament Saturday.
12:42p Invest 94 is on the Atlantic, southeast of Bermuda. It could develop into a tropical storm system, but early models have it meandering out at sea.
More info in the Hurricane Center.
8:50a Nautical Wheelers is re-opening today. From Bill Wheeler:
Nautical Wheelers stores in both Oriental and New Bern, NC reopen Friday morning with regular hours going forward. The stores were closed beginning Tuesday for 3 days after the owner, Camilla, tested positive for Covid-19. Closing the stores allowed time for additional cleaning, for staff testing (all of which were negative), and to ensure that the staff continued to be symptom free.
Camilla and I appreciate all the concern and encouragement for her health. We will both be following
CDC
guidelines for returning to work and will not return to the stores or have contact with the staff for at least 10 days from Camilla's first symptoms.
The safety of our customers and staff is important to us. Curbside pickup is available at both stores and front porch delivery can be scheduled in Oriental. Email us at
hello@nauticalwheelersnc.com
or call us at 252-249-0359 in Oriental or 252-514-2553 in New Bern with any questions or concerns. You may also contact us through our website
NauticalWheelersNC.com
.
Nautical Wheelers' staff will continue to wear masks, strongly encourage customers to wear masks, clean high touch areas frequently, and provide hand sanitizer at entrances and the cash wrap areas.
Thursday October 15, 2020
2:33p There's a free yoga class in Lou Mac Park tonight at 5p. You'll need to bring your own mat. Find out more here.
10:41a The 2020 Oriental Cup Regatta will run this weekend, but just as an on-the-water event. In "normal" years there is a significant land based social component to the regatta. This year, it's just racing. More info here.
9:27a Today is the first day of early voting. It's also one-stop voting: register to vote (if you haven't already) and cast your vote on the same day.
Early voting takes place at the Pamlico County Courthouse at 202 Main Street, Bayboro, NC, now through October 31. Open M-F, 8a-7:30p, and Saturdays 7a-5p except Saturday, October 31 when the polls close at 3p.
If you've requested an absentee ballot, you can drop it off at the early voting location during voting hours.
More information on how to vote – early, on election day, or absentee – can be found here.
8:21a Scammers. It's not that they strike again, but that they don't stop striking. That phone call about your extended car warranty, the email from a foreign prince, and the classified ad buyer with the big cashier's check that will only talk to you over text.
A reader shares that he is dealing with them now.
Not TownDock's fault, but two different people are trying to scam me (my Hammock Ad). Same MO as described by Doug Sligh. Cashier's check, pay the shipper, etc. We've been texting back and forth for several days. Surprising they would spend so much time on a $175 item.
Doug Sligh ran into a few scammers who tried to scam him – and failed.
Near 80 today with SE winds at 10mph. Rain likely tomorrow afternoon.
• Oriental NC Forecast
• Neuse River Marine Forecast
• Pamlico Sound Marine Forecast
• Newport Morehead City NC Weather Radar
• Neuse River at Oriental Water Level Gauge
Wednesday October 14, 2020
4:13p The deadline for the Old Theater's Got Talent Show has been extended. You have until Saturday, October 17 to register and submit a video of your talent. Find out more about the contest and how to enter, here.
10:42a The witches' crawl is looking for a few more souls this year. Find out more here.
8:19a If you see a dead fox on the bridge (or anywhere else), a word of warning from a TownDock reader:
Just fyi: the dead red fox on the Oriental bridge this morning shouldn't be touched by anyone or god forbid, tossed into the river. Foxes carry a number of diseases and their corpses may be eaten by feral cats or other animals that transmit rabies. NC
DOT
Grantsboro has been notified and will send someone out to get it and properly dispose of it. (Incidentally:
FYI
: Town of Oriental doesn't consider the bridge their jurisdiction for this kind of thing and neither does animal control.)
Here's something not seen in a while; sunny or mostly sunny every day into next week.
On the Neuse, N winds at 10-15 kt becoming NE 5-10 kt this afternoon.
• Oriental NC Forecast
• Neuse River Marine Forecast
• Pamlico Sound Marine Forecast
• Newport Morehead City NC Weather Radar
• Neuse River at Oriental Water Level Gauge
Tuesday October 13, 2020
8:32a A potential ordinance on abandoned houses, plus a new focus on fines for illegal dumping. These were among the subjects at the October Town Meeting – the report is here.
8:20a There are now almost 300 (294 was the official count Monday) cases of COVID-19 that have been diagnosed in Pamlico County. Of that number, 25 are in zip code 28571. As recent news has underscored, a virus can affect anyone.
This morning a diagnosis that will impact a local business. This announcement from Nautical Wheelers:
In the best interest of our community, our staff, and our customers, both Nautical Wheelers stores in Oriental and New Bern will be closed for 3 days while the stores are deep cleaned. Camilla, the owner, tested positive for
COVID
-19 on Monday afternoon. Following the
CDC
guidelines, Camilla and Bill will be out of the shop for at least 10 days. Our staff is being tested and we will make additional appropriate decisions based on
CDC
guidelines.
We want to ensure that our customers and staff feel safe, welcomed, and cared for while shopping with us. Nautical Wheelers' staff have worn masks, we have encouraged customers to wear mask, cleaned high touch areas frequently, and provided hand sanitizer at entrances and the cash wrap areas.
Closing the store is not an easy business decision, but it's the right thing to do. We appreciate your support and look forward to seeing you again after we reopen. Please stay safe and be respectful of your fellow community members.
Bill & Camilla Wheeler
Nautical Wheelers
COVID-19 data for Pamlico County and North Carolina.
New Classifieds:
Exceptional Waterfront Home
24 ft 1979 Balaton Sailboat
Yard Sale/Garage Sale November 7th @ 7am
Wilderness System Sealution XL Sea Kayak + Paddle
Nordictrack EXP 1000 XI
Horse Farm & 3BR/2BA w/ Boat Slip on Brown Creek
2BR/2BA Waterfront Condo
Small Boat Trailer - SOLD
Oasis Water Cooler - $200
House For Rent In Oriental
Recent cover photos:
See
more cover photos...
Web Cams: