It's Friday September 24, 2021

Dock Quote: "Everybody's talking at...
News From The Village Updated Almost Daily
Upcoming Events
Nautical self-help. Captain's Blog
Meet the man and his boats. The Story
The 20th Anniversary. The Story
Scheduled to begin Summer 2022. The Story
Marine weather all in one place. The Story
Artists' Reception, Sept 4, 2-5p. The Story
Local knowledge required. The Story
Meet librarian Caitlin Kuhn. The Story
Prepping on the water. Captain's Blog
Sailing through the rain. The Story
51 years of watermelon with the Bonds. The Story
August 2021 Town Board Meeting. The Story
August Artists of the Month @ Village Gallery. The Story
Just the first two used to be inevitable. Captain's Blog
ODC's annual hot air event. The Story
From Croaker to Flounder. The Story
Singers (and dancers) come out to play. The Story
Locally grown rice and seafood is the attraction. The Story
Paperwork: federal and/or state?. Captain's Blog
Artist, Dreamer, Caretaker, Curmudgeon. The Story
Gentleman, Father, Mr. Fixit. The Story
June Town Board Meeting. The Story
Silospalooza 2021. The Story
Fulfilling a dream. The Story
Staying clear of restricted waters. The Story
Fireworks, parades, and community support. The Story
Studio space, gallery, art education. The Story
Be someone nicer. Captain's Blog
Town Board Meeting May 2021. The Story
Vacancy leaves space for recommendations. Letters To The Editor
Outside the limits. Letters To The Editor
Dancing under the big white tent. The Story
Treasure hunting in the yard sales of Oriental. The Story
A change in the law helps clear the waters. The Story
Will become part of a mid-Atlantic group of boatyards. The Story
Yard Sale Map & Information. The Story
Join an event or DIY. Letters To The Editor
The multi faceted business finds the right new owners. The Story
Scooters were trouble in Raleigh. Letters To The Editor
Turtles on the move. Letters To The Editor
2nd Annual Classic Car Poker Run. The Story
Town Board Meeting April 2021. The Story
Dragon Burn 2021. The Story
Few things are certain, except death, taxes and going aground. Captain's Blog
Bigfoot Slough Water Depths Too Shallow for Larger Ferries. The Story
A spiritual leader with four legs. Pet Of The Month
PCFLO now has their own space. The Story
The five(ish) knots you should know. Captain's Blog
Saturday night, HeartWorks brings HarborFest home to their newly renovated youth facility. Tour the new buildings and courtyard, dine and dance to live music, and place your bid in the auctions.
Buy tickets, check out the auction catalog, or make a donation here.
Friday September 24, 2021
4:39p Pick up food from the Salty Sistas' Food truck and listen to Brant Island Strings tonight at New Village Brewery. Music begins at 6p, food served until 8p.
Down at The Red Rooster (behind the Silos) hear Hank Barbee of The Dust Parade play on the Bantam stage. Music starts at 7p.
To see what else is going on in Oriental, check out What's Happening.
7:45a On this third day of autumn, the overnight low reached 59. Sunny and near 80 today.
7:36a Sam became Hurricane Sam early this morning. Sam is the 7th hurricane of the 2021 tropical storm season. The storm is expected to become a major hurricane this weekend, reaching 130 mph winds.
The longer term computer models are suggesting Sam will be pushed away from the US east coast by a front: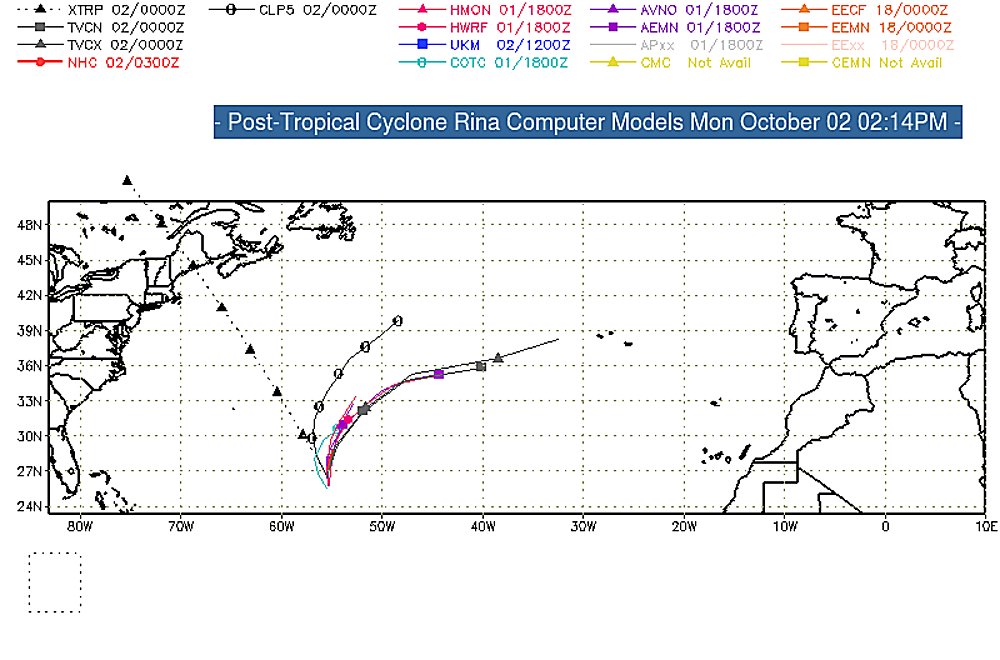 Hurricane Sam has far to travel. We can't yet assume that the ultimate track may not trend back our away.
There is also a likely storm system being created right behind Sam. From NHC:
A tropical wave is expected to move off the west coast of Africa by the end of this weekend. Thereafter, environmental conditions are forecast to be conductive for gradual development, and a tropical depression could form by the middle of next week while the system moves westward at 10 to 15 mph over the far eastern tropical Atlantic.
Thursday September 23, 2021
11:03a The tropical depression has been upgraded – now Tropical Storm Sam. Sam is the eighteenth named storm of the season. This storm is expected to reach hurricane strength Friday or Saturday.
• Tropical Storm Sam Tracking Chart
• Tropical Storm Sam Forecasters Discussion
• Tropical Storm Sam Public Advisory
8:32a Most boat work is about the boat. But some is about the human. Captain John Rahm is working hard to explain this in this month's Captain's Blog.
8:03a We are past the peak of hurricane season, but individual storm systems don't read those statistics. Storm Eighteen / future Sam is on the Atlantic, and now it appears there may be another system brewing behind it:
Another tropical wave is expected to move off the west coast of Africa by the end of the weekend. Thereafter, environmental conditions are forecast to be conducive for gradual development of this system as it moves westward at 10 to 15 mph over the far east Atlantic.
More info in the Hurricane Center.
6:30a Overnight both storms Peter and Rose ran outa steam – both systems were mid Atlantic. Tropical Depression Eighteen (future Hurricane Sam) remains.
Eighteen/Sam's future track is making us wonder. Some long term models send Sam to the US east coast. Fortunately, many don't, favoring a more northern route that will keep Sammy away.
• Tropical Depression Eighteen Tracking Chart
• Tropical Depression Eighteen Forecasters Discussion
• Tropical Depression Eighteen Public Advisory
Wednesday September 22, 2021
5:15p Tropical Depression Eighteen has been declared. This is potential trouble… it is forecast to become Hurricane Sam by Saturday. The computer models suggest Sam will head north enough to avoid a route that comes our way, but the initial NHC track has our attention: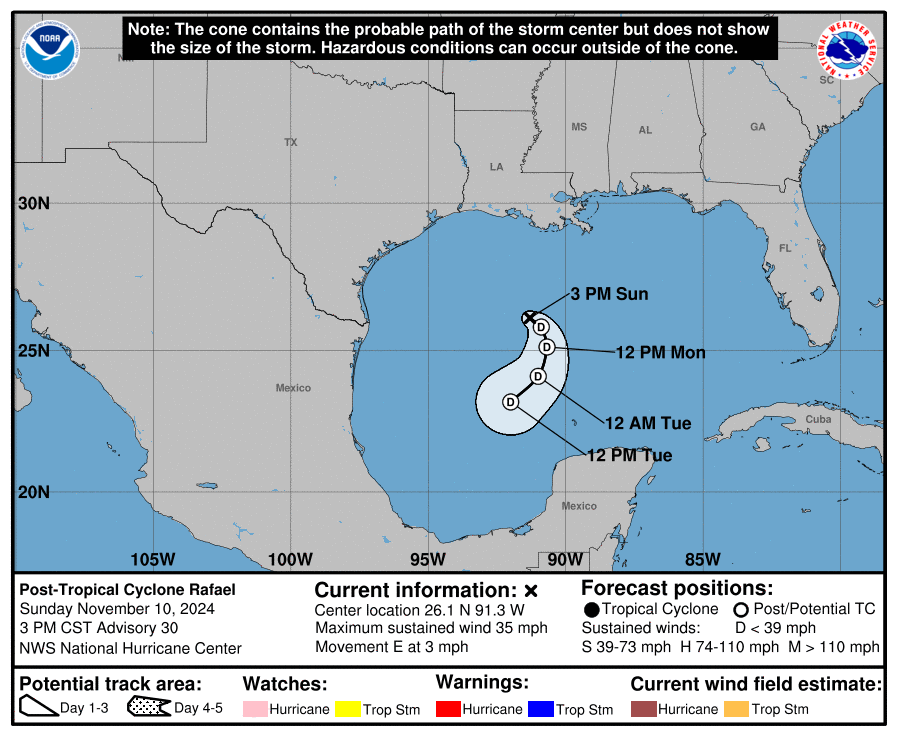 Here is an ensemble of the unofficial computer models… many (not all) hinting that Sam may kindly head north enough to avoid a visit.

Meanwhile, Tropical Depressions Peter and Rose are still out there. Both are forecast to stay far away, and both also forecast to dissipate in the next 24 to 36 hours.
Future Sam is the one to watch.
4:14p Rain on the way… check out weather radar.
9:25a Twenty-four hours, nearly equally divided between day and night. It happens twice a year.
And today's one of those days, Bunky; the Autumnal Equinox. The first official day of fall.
There's a good chance of rain today and tomorrow, with highs near 80. After that, it's sunny days through the weekend.
It's near perfect weather for a Fundraising Gala. For the first time, HeartWorks' Harborfest will be held at their newly remodeled Safe Harbor Youth Center. There is dining and dancing, tours of the new classrooms, and a live auction.
Items up for bid include a low country boil for 20, two tickets to a UNC/Duke Basketball game, professional landscaping, and more. Take a look at the auction catalog here.
Tuesday September 21, 2021
5:32p Tonight's low is 75. Friday's high is 75. Autumn is emerging.
8:10a There are two tropical storms right now on the Atlantic, neither a potential concern for eastern North Carolina (or the US coast at all). While Storms Peter and Rose will stay far away, the yet undeclared disturbance is the one to watch.
Invest 98 is a tropical wave near the Cape Verde Islands. This is likely to become a tropical depression Thursday or Friday… and then strengthen into Tropical Storm Sam.
Most of the early computer models suggest a track towards the Caribbean, that could have future designs on our coast: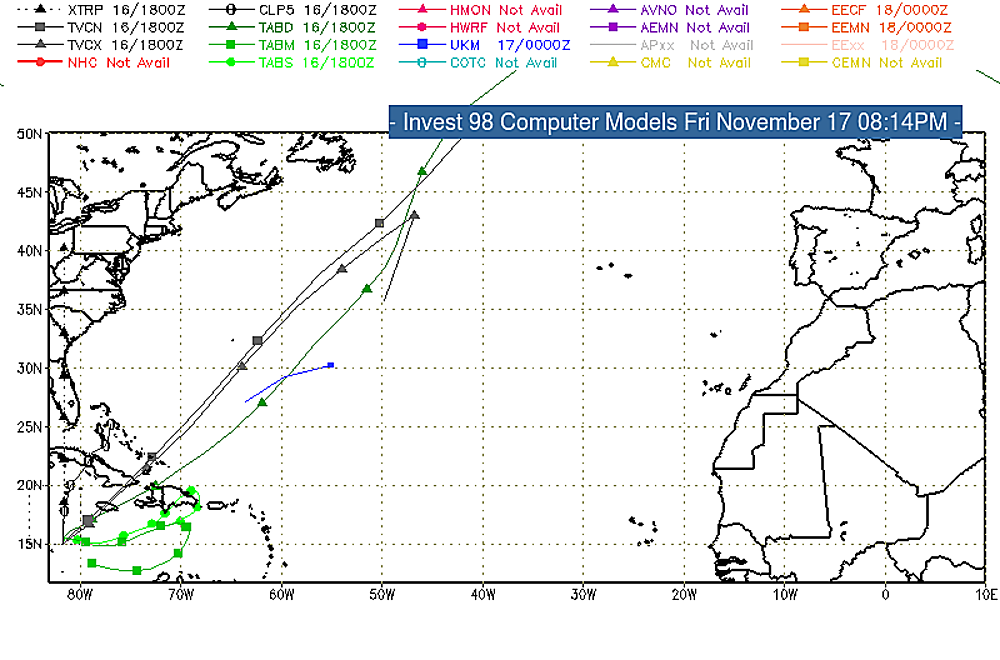 Monday September 20, 2021
2:37p What's Oriental Harbor like on a Sunday? HarborCam caught it all. Sunrise to sunset in about 30 seconds. Take a look:
9:01a The Atlantic is semi-crowded with storm activity. At the moment, none of it is a threat to our shores.
Even the storm names seem calm… Peter & Rose just don't evoke scary stormy thoughts. From a US coast perspective, both Peter & Rose are staying out to sea. If you're in Bermuda, you won't think that… as Peter appears to be headed toward the island nation. Peter is not expected to reach hurricane strength.
Invest 98 may become Storm Sam later this week. Early computer models are not at all conclusive re that system's future route.
Sunday September 19, 2021
7:14a Overnight the two Invests on the Atlantic were officially declared as storms. There is Tropical Storm Peter and Tropical Depression Seventeen (which will get the name "Rose"). Both storms have a track that will keep them well away from the US east coast. Peter may visit Bermuda. Neither are forecast to reach hurricane strength.

• Tropical Storm Peter Tracking Chart
• Tropical Storm Peter Forecasters Discussion
• Tropical Storm Peter Public Advisory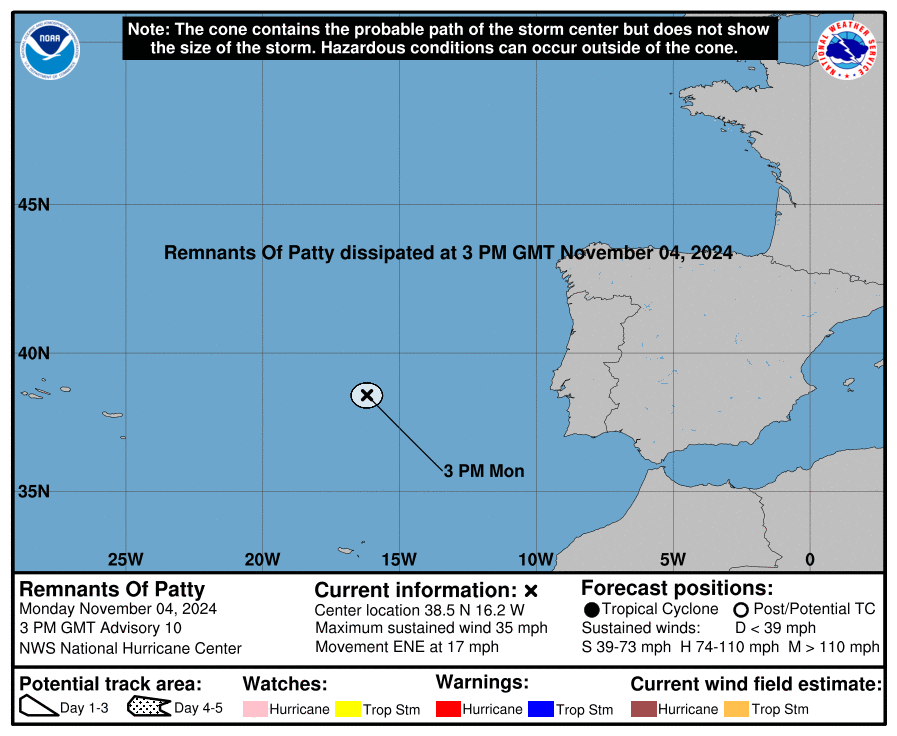 • Tropical Depression Seventeen Tracking Chart
• Tropical Depression Seventeen Forecasters Discussion
• Tropical Depression Seventeen Public Advisory
Saturday September 18, 2021
11:52A Storm Odette is high tailin' it northeast and away. There are two disturbances on the Atlantic, Invest 95 & Invest 97.
While there are no official tracks yet, the initial computer models suggest if these do form into storms, they will trend north and not reach the US east coast.
10:18a Lots goin' in and near Oriental today. You can make art, there is a healing workshop, a motorcycle ride, wine tastings at 2 & 3p, Jimmy K's Brats at 4p, and all day today the Greens Creek Challenge.
All the info is in What's Happening.
Friday September 17, 2021
5:11p That disturbance off our coast has just been declared a storm – but no worries. Tropical Storm Odette is 250 miles offshore of Norfolk, with a path that keeps the storm away and at sea.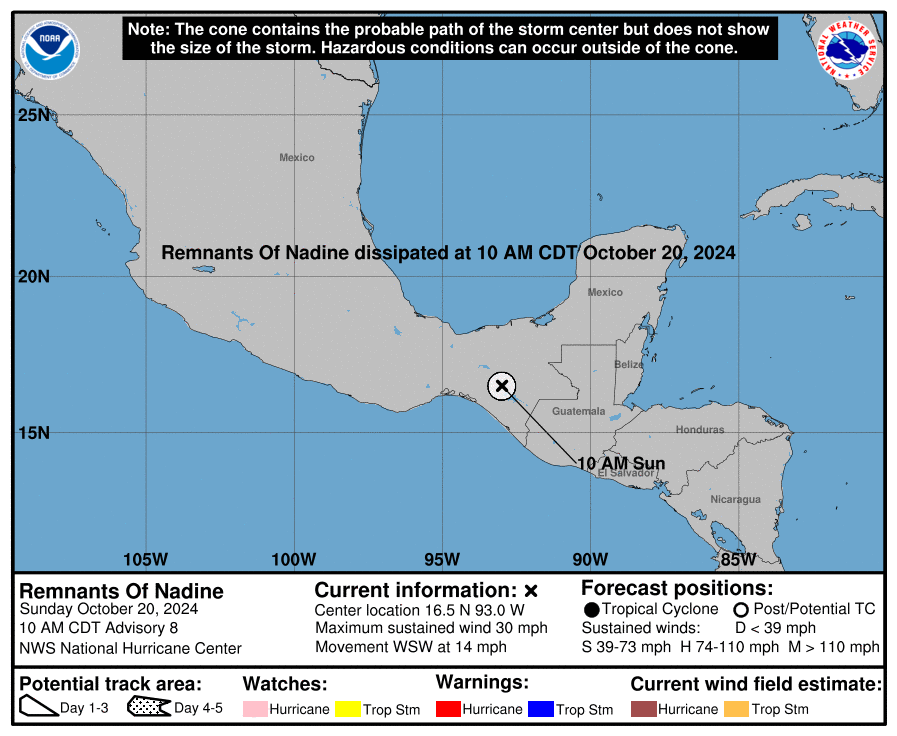 • Tropical Storm Odette Tracking Chart
• Hurricane Center
The GOES East satellite view:

Thursday September 16, 2021
1:48p Wax and watercolors, and a Plastiquarium. ArtWorks Oriental opens its new exhibit, 'The Reluctant Welcoming of Fall' on Friday night, 5-7p, with a wine and cheese reception. New work, and new artists are on display in the ArtWorks gallery.
Saturday, ArtWorks hosts artists and author David Edgar as he teaches a workshop on sculpture using plastic bottles.
Students learn basic engineering techniques for creating their own 'plastiquarium' designs, and explore environmental science. Teachers in Pamlico County Schools can get continuing Education Credits for attending the course.
8:44a Oriental celebrates 90 years of the amazing (and ongoing) life of one of its citizens. If you see Tom Lathrop Friday, share a Happy Birthday.
Few have accomplished what Tom has in his 90 years. Meet Tom Lathrop, right here.
Wednesday September 15, 2021
2:53p Saturday marked the 20th anniversary of the September 11th attacks. Oriental's Fire Station 19 honored the fallen with a fire department tradition.
1:39p You have the best German potato salad recipe. You know it. Your family and friends know it. Now it's time all of Oriental knows it.
Bring your potentially award winning German potato salad to the Ol' Front Porch Music Festival Oktoberfest fundraiser this Saturday, September 18, 4p at New Village Brewery. You could be crowned German Potato Salad King/Queen.
Even if you don't like potato salad, you can show up for Jim Kellenberger's grilled brats. Jill & Shane Harris provide live music in the beer garden. All for a $10 donation to the Ol' Front Porch Music Festival fundraiser.
7:49a Tuesday's hungry caterpillars have found food. From Darlene Marquart:
Oriental is amazing! We have residents who are helping Caterpillars and Monarchs thrive. I have received some milkweed plants. The caterpillars are eating and growing by the minute.
The caterpillars in action:

Mostly sunny today, high in the mid 80s. Small chance of rain later today.
• Oriental NC Forecast
• TownDock.net Radar
• Neuse River Marine Forecast
• Pamlico Sound Marine Forecast
Tuesday September 14, 2021
10:52a Cherry Branch – Minnesott Beach Ferry has both boats back in service. View the regular schedule here or check the links on the right hand side of TownDock's front page for "Ferry Schedule".
9:48a These are Monarch butterfly caterpillars. And they are hungry.
Oriental resident Darlene Marquart is trying to feed them so they survive (and become butterflies). It turns out Monarch caterpillars are fussy eaters – they only really like one thing: Milkweed.
So Darlene is searching for Milkweed. If there is any in your yard and you're willing to share with the hungry Monarchs-in-the-making, contact Darlene at 214-454-5909.
9:27a Cherry Point – Minnesott Beach Ferry is a one-boat operation this morning. From Cherry Branch Ferry:
MV Baum is out of service with a problem with her rescue boat.
We will be running one boat from Cherry Branch at 0930, 1030 and 1130. From Minnesott Beach at 0900, 1000, and 1100.
New Classifieds:
Lovely Townhome in the Village of Oriental
Commercial Cleaning Services Needed
Part-Time Physical Therapy Tech/Admin Assistant
2002 American Skiff 165CC
5 Piece Kitchen Dining Set
Deep-Water Ball Creek Waterfront Lot
20 ft Spritsail Skiff, juniper planked, Harker
Bicycle - Townie Electra Black 21 Speed - $500
Cool (Guitar) Stuff
15 ft Washington County Peapod - $7,000
Recent cover photos:
See
more cover photos...